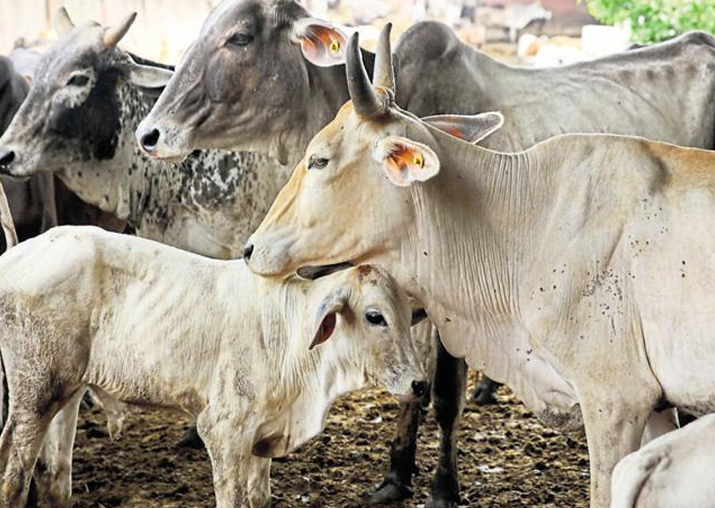 In a shocking incident reported from Uttar Pradesh's Rampur, a Muslim was killed just because he stopped people belonging to his community from sacrificing a cow for a wedding party.
According to reports, the deceased, who has been identified as Nanhe Ali, had survived the first attack. But on Sunday afternoon, when he was returning from Majsid prayer, he was brutally attacked by a mob.  He later succumbed to his injuries at a hospital here.
Besides Nanhe, his son Islam Ali (22) and nephew Mukhtiyar Ali (20) were also severely injured in the attack.
Police said that Nanhe had learnt from somewhere that few of his community people had purchased a cow for slaughter and were planning to serve the animal's meat at a function.
He had opposed this and informed the police. Following this, angry mob who were allegedly known to Nanhe, stabbed him. 
Meanwhile, four people have been arrested in connection with the case.
Cows, considered sacred by Hindus, have been at the centre of debate in the country for a long time. India, being a union of states has different laws for cow and cattle slaughter in different states. While some states have completely banned slaughter of cattle including bulls, bullocks and buffalo, some haven't even banned cow slaughter.
In total, there are eight states (Kerala, West Bengal, Nagaland, Mizoram, Meghalaya, Tripura, Arunachal Pradesh and Sikkim) where cow slaughter and sale of its meat is legal, two states where slaughter is conditional and sale is legal. Other 26 states and UTs have banned cow slaughter.