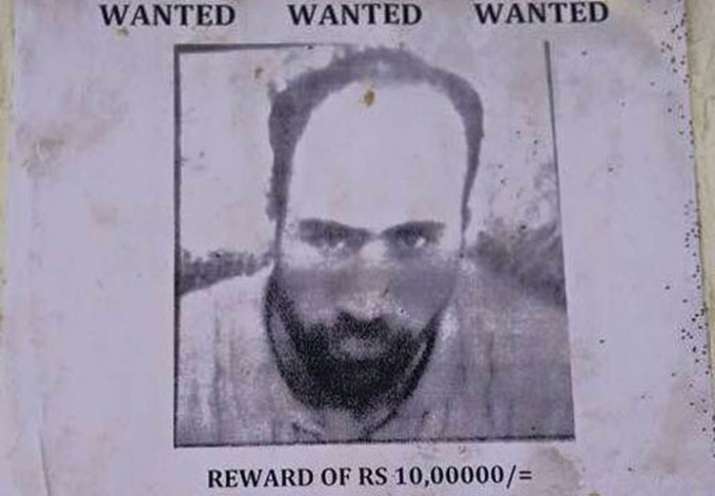 Security forces on Tuesday killed Jammu and Kashmir's longest surviving militant Abdul Qayoom Najar, when he was trying to sneak into India from Pakistan. Najar was a former Hizbul Mujahideen commander who was expelled by outfit's chief Syed Salahuddin for playing a key role in murdering innocent persons in the Valley. He later founded his own groups Lashkar e- Islam and carried out militant activities in the valley. 
Najar was believed to be in his early 40s.
Syed Imtiyaz Hussain, the Senior Superintendent of Police in Baramulla, said Najar belonged to Batapora in Sopore town. 
"He himself was estranged with HM for sometime. That was the reason he was called to HM's base camp in Pakistan to meet Hizbul chief Syed Salahuddin. After sorting out issues with him, Sallahuddin had sent him back to take over the command of the outfit in Kashmir," Hussain said. 
"It was during his bid to infiltrate back into the Valley (on Tuesday) that he was killed."
Hussain said Nazar was baptized into militancy in 1999 when he killed Abdul Majid Dar, the then estranged operational commander of the group.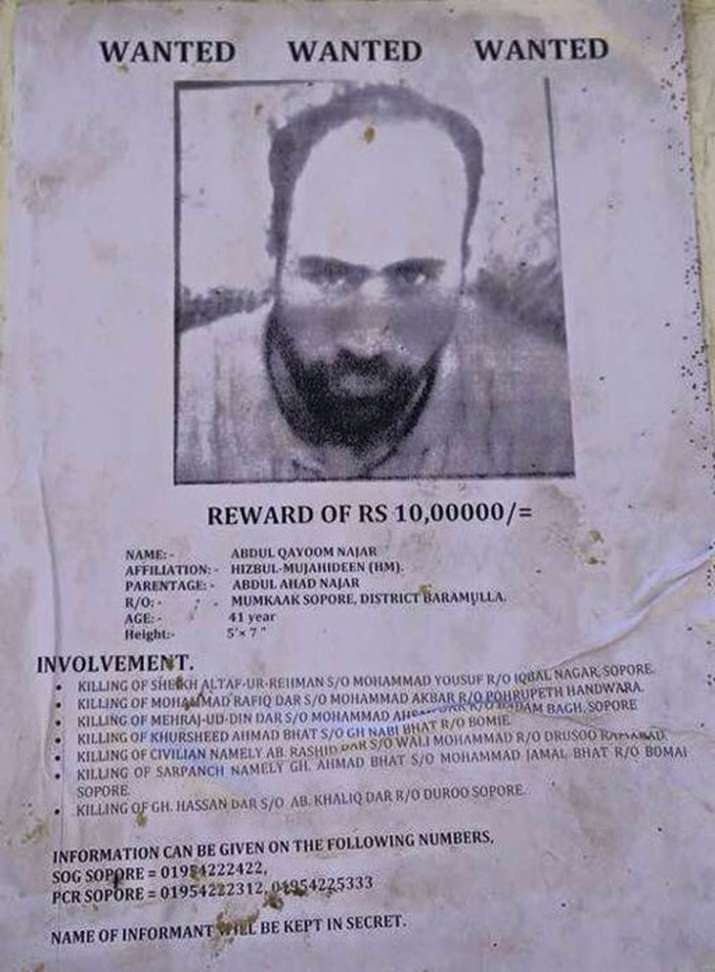 Army had earlier said that it had foiled an infiltration bid along the Line of Control (LoC) in Uri sector of north Kashmir's Baramulla district. 
"An infiltration bid has been eliminated in general area Zorawar of Uri sector. One terrorist has been killed," an Army official said.
ANI later reported that the dead militant has been identified as Abdul Qayoom Najar. A weapon has also been recovered from the site of the encounter.