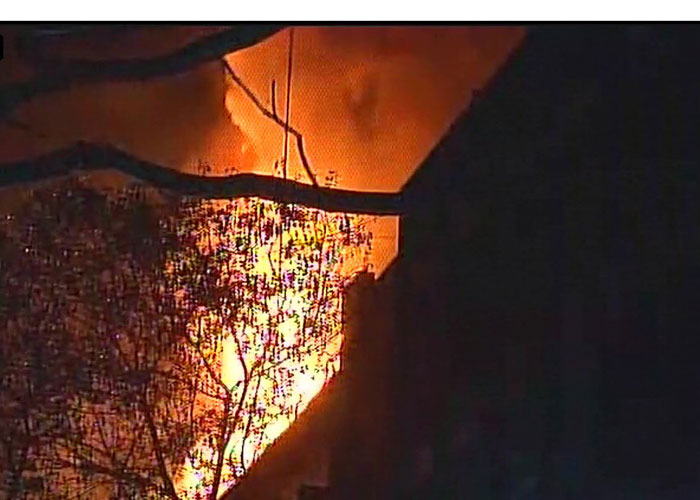 At least one person was injured in a fire that broke out at the Navrang studio in Mumbai's Lower Parel in late hours of Thursday night.
An official said that the blaze broke out at around 1 am at a dilapidated studio in Todi Mill Compound at Senapari Bapat Marg.
"At 1 am, our firemen received a call about the blaze in Todi Mill Compound in Lower Parel. The fire brigade jawans reached the spot by 1.17 am with eight fire engines and water tankers," chief of the Fire Brigade P S Rahangdale told PTI. 
The flames were doused within a few hours, he said. "The fire was confined to Navrang Studio located on the fourth floor of an industrial complex, which is quite old, dilapidated and unoccupied," Rahangdale added. 
"This building has not been functional for nearly 20 years now. The fire broke out in the fourth floor of the building. Operations are still underway," Deputy Chief Fire Officer R Chaudhary said.
As soon as reports of the fire were conveyed to the fire brigade, around 12 vehicles were rushed to the spot to douse the flames.
This incident comes less than a month after 14 people were killed and several suffered critical injuries in the massive fire that broke out at Mumbai's Kamala Mills compound in the wee hours of December 29, 2017.