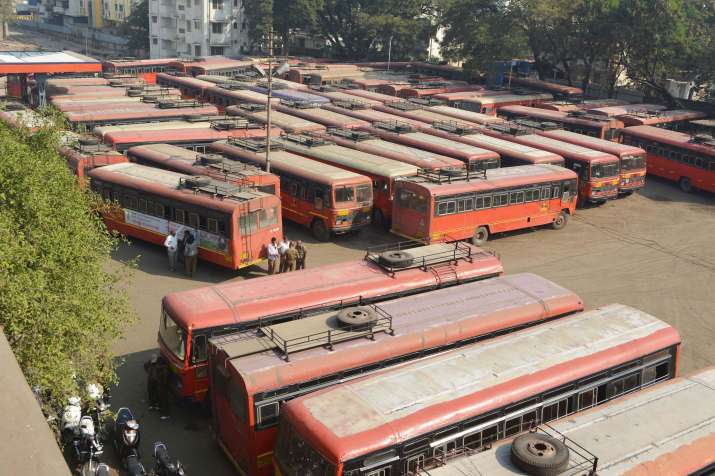 The Maharashtra Bandh called by Dalit leaders to protest the violence during the bicentennial commemoration of the Bhima-Koregaon battle evoked a considerable response in the Nashik city on Wednesday.  
Commercial establishments in the city and Satpur, Ambad, Nashik Road localities remained closed.  
Buses of the Maharashtra State Road Transport Corporation and auto rickshaws too remained off the road.  
The administration had already declared a school and college holiday.
More than 2,000 police personnel have been deployed in the city, said a police official.
Bandh was also being observed in Manmad and Lasalgaon. 
A Manmad-Lasalgaon ST bus was stoned this morning at the Lasalgaon Railway Gate and some agitators tried, unsuccessfully, to set the bus on fire, according to the rural police control room officials. 
Police commissioner Ravindra Kumar Singhal and District Superintendent of Police Sanjay Darade have requested people not to believe rumours or forward false or inflammatory WhastApp messages.