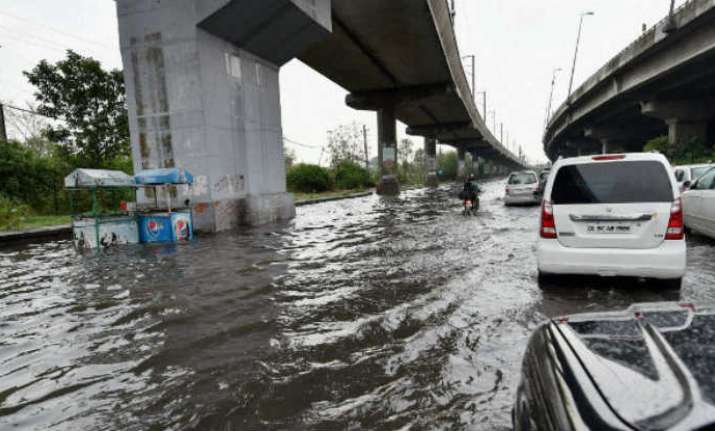 Several localities in the Uttar Pradesh capital continued to be water logged for the second consecutive day on Monday as rains lashed the city.
Areas like Indiranagar, Surendranagar, Patelnagar, Jankipuram, Narhi and some places in Aminabad had knee-deep water, forcing people indoor.
While officials said pumps have been pressed into service to take the water out, the number of pumps was clearly outnumbered by the heavy downpour in the last three days. 
Rudra Pratap Singh, local corporator of Ismailganj blamed the lack of manpower and machines for the ordeal.
"There is so much water and not enough pumps. The officials have almost given up as many parts of the city remain submurged," he told IANS. 
The boundary wall of a local college was razed to allow some water to clear out.
Pictures of water logging at the Daliganj underpass that went viral on social media on Saturday, continued to be in a bad shape. 
The situation was so acute that even buses and trucks were half submerged there when rains hit the city for over 48 hours.
Officials of the Lucknow Municipal Corporation said that places where there was water-logging problem were mostly unplanned colonies.
A three-year-old died on Saturday after the first monsoon rains when the child fell in a deep drain camouflaged by water logged roads.
Akansha Singh, a resident of the Indiranagar area, slammed the Bharatiya Janata Party (BJP) government for doing little.
"We have a municipal corporation controlled by the BJP, a state government of the BJP and even the central government of the same party so I don't see how can they not do anything to take care of this civic mess," she said.