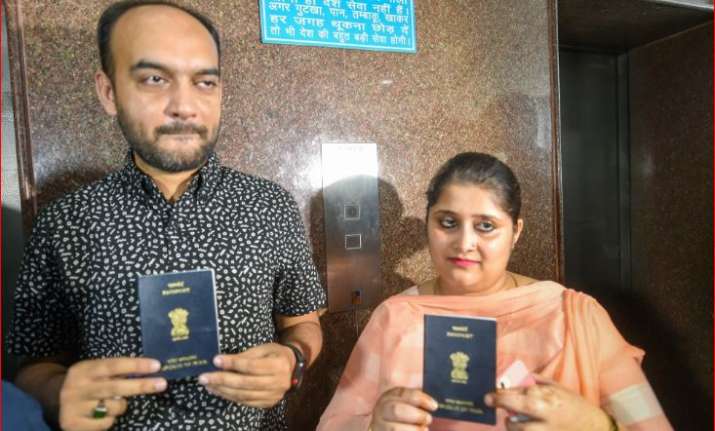 An internal government investigation has found that the Lucknow passport officer and the police officer exceeded their briefs while dealing with the case of an interfaith couple seeking to renew their passports, sources said. The probe found that the passport officer was wrong in asking an interfaith couple irrelevant questions about their religion when they visited his office with their applications for the document, they said. 
They said the Uttar Pradesh Police was also wrong in finding about their residence and other irrelevant details while conducting verification process, required to issue an passport. 
Govt sources told India TV that since proper rules were followed in the issuance of passport to Tanvi Seth by RPO Lucknow, there was no question of revoking her passport. Marriage certificate or name change within are no basis for the denial, they said, adding that the negative police report was based on marriage certificate, which is not admissiable in the matters of passport.
Union Minister Sushma Swaraj has been facing attacks from twitter trolls after the Ministry of External Affairs (MEA) transferred Lucknow passport official Vikas Mishra after he allegedly harassed city resident Tanvi Seth and her husband Mohammad Anas Siddiqui. 
The sources said the Lucknow passport official has exceeded his brief. 
The MEA has also examined the police verification report of Seth and found that they too overstepped in finding out irrelevant details about the couple. 
As per procedure, the police should only check whether an applicant is involved in any criminal activity and whether he or she is a bona fide Indian citizen or not, the sources said. 
Swaraj was targeted by the trolls following the transfer Mishra. 
Mishra was transferred from Lucknow to Gorakhpur after the couple alleged that he humiliated them when they went to the office with their passport applications. 
(With inputs from PTI)