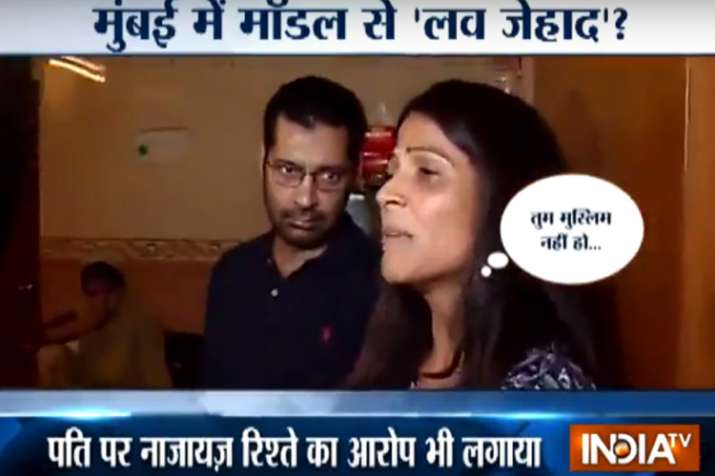 In a possible case of 'Love Jihad', a former Mumbai model has alleged that her Muslim husband forced her to follow his religion, adding that he tortured and assaulted her to do so. 
The former model, Rashmi (42), further alleged that her husband Asif (47) has married another Hindu girl (28), and has persuaded her to convert to Islam. She also said that Asif has kidnapped their seven-year-old son.
 
"I am a Hindu and didn't give into his pressures. My husband has recently married a Hindu girl who is half his age, he is now trying to evict me from our marital home. I am facing a serious threat to my life, tortured and assaulted too," said the model. 
Based on Rashmi's complaint, Bandra Police has registered a case against two people under sections 354, 323, 324, 504, 506 and 34, and an investigation is underway. 
According to Rashmi, she was married to Asif in 2005. Things were on track initially, but after three years, Asif started forcing her to change her religion. 
She said that Asif has been beating and torturing her to follow her religion, and has also threatened her to throw her out of the house if she denies doing so.
 
"He has been threatening for the past 1.5 years that if I ask anyone for help then he will kill me. He said that if I don't agree to convert my religion, he will leave me," alleged Rashmi.