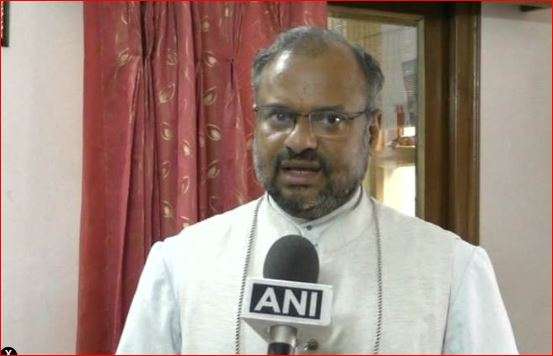 In a significant development, Kerala Police on Wednesday asked Bishop Franco Mullakal of Jalandhar diocese, facing charges of raping a nun, to appear before the investigating team on September 19.
The clergyman was summoned after top police officials held a meeting amid mounting pressure to initiate action against Mullakal.
The meeting was attended by Inspector General of police Vijay Sakhare, Kottayam District Superintendent of Police Harisankar and Vaikom Deputy Superintendent of Police K Subhash. 
The nun had recently sought urgent intervention of the Vatican for justice and demanded the bishop's removal as the head of the Jalandhar diocese, questioning why the church was "closing its eyes to the truth" when she mustered courage to make public her sufferings.
In a scathing letter to the Vatican that was made available to the media Tuesday, the nun also asked will the Church be able to give back what she has lost. She alleged that Bishop Franco Mulakkal was using "political and money power" to bury the case against him.
She had accused the clergyman of sexually assaulting her repeatedly between 2014 and 2016.
The bishop had, however, dismissed the allegations as "baseless and concocted", insisting she levelled those as the catholic order had rejected her demand for favours.
 
(With PTI inputs)