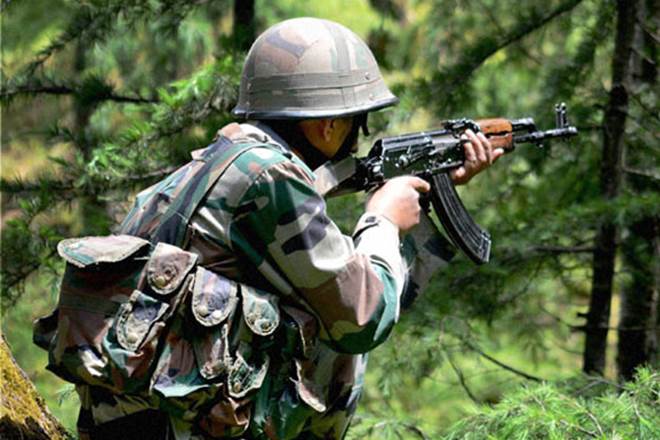 A 45-year-old civilian was injured today after being hit by a bullet near the Line of Control (LoC) in Naushera sector of Jammu and Kashmir's Rajouri district, the police said. 
Mohammad Yousuf, a resident of Pukherni village, was injured apparently from sniper fire from across the border around 7:30 pm, a police official said. 
The man was hit by a bullet in the leg and was admitted to a sub-district hospital for treatment, he said. 
To avoid such incidents in future, the Centre recently sanctioned the construction of 14,460 individual and community bunkers at a cost of Rs 415.73 crore for people living along the LoC and IB.
A total of 13,029 individual bunkers and 1431 community bunkers were being constructed, the officials said, adding that the capacity of the 160 square feet individual bunker was eight people, and that of the 800 square feet community bunker was 40 people.
India shares a 3,323km long border with Pakistan, of which 221km of the IB and 740km of the LoC fall in Jammu and Kashmir.
As many as 35 people -- 19 Army personnel, 12 civilians and four BSF personnel -- were killed in ceasefire violations by Pakistan last year alone.
Read: Centre to build 14,000 bunkers along LoC, International Border to protect Jammu residents from Pak shelling