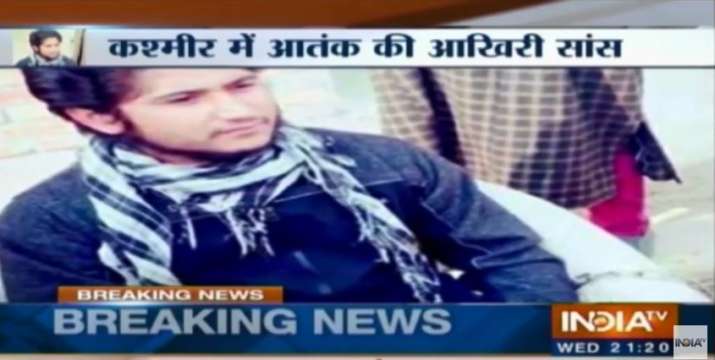 In Jammu and Kashmir's Budgam district on Wednesday, Lashkar-e-Taiba (LeT) terrorist Naveed Jhutt was killed in an encounter, officials said.
He was wanted in connection with the assassination of journalist Shujaat Bukhari and had escaped from custody in February. After killing two cops, he had escaped from SMHS hospital, where he was taken for a medical examination. In the encounter, three army personnel were injured. An associate of Jhutt was also killed.
"As per ground verification, the chief commander of Lashkar-e-Taiba in the valley (Naveed Jhutt) has been killed in the operation at Budgam which started last night and ended this morning," news agency PTI quoted Director General of Police (DGP) Dilbagh Singh as saying.
Singh said it was extremely difficult to track down Jhutt as he had escaped from the security forces' clutches more than once in the past.
Asked about Jhutt's involvement in Bukhari's killing in June this year, Singh said the LeT commander was one of the suspects in the case.
"Such evidence about the involvement of the militant can be corroborated if you catch him alive. But it was difficult to catch him alive," he said.
"If he had been caught alive, we would have perhaps got more leads to corroborate as to what kind of involvement he had. Now we can say that the prime suspect has been neutralised," he added.
In the wake of terrorists targeting civilians, people's cooperation with security forces and police personnel has led to the elimination of nearly two dozen terrorists in the past week, said Singh.
Following information about the presence of militants, security forces launched a cordon and search operation in Budgam. Jhutt and his associate were killed in a gun battle, cops said.
As a precautionary measure, Internet services in Budgam have been snapped.
WATCH VIDEO: Aaj Ki Baat with Rajat Sharma | November 28, 2018
(With PTI inputs)