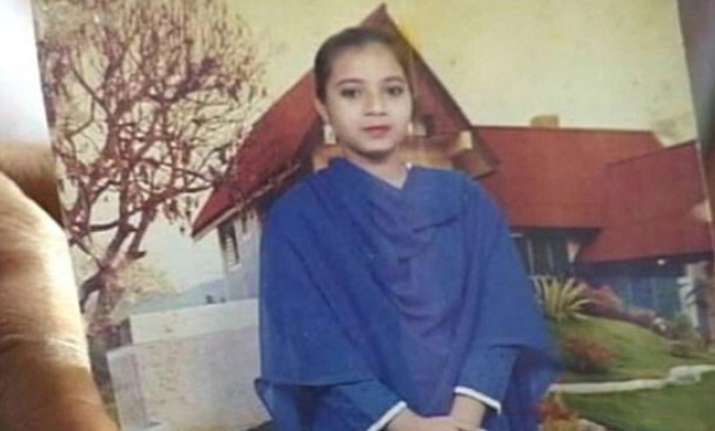 New Delhi: The Ministry of Home Affairs has initiated a probe into the missing files related to the Ishrat Jahan fake encounter case. The case has found reverberations across the political strata – both inside and outside parliament.
According to official sources, Home Minister Rajnath Singh has constituted a high-level committee to be headed by Additional Secretary B K Prasad to investigate the matter of the crucial missing files. The team has also been tasked with ascertaining who drafted the second affidavit in the case and identify the officials involved in the entire chain.
According to the MHA, the first affidavit in the case – filed on the basis of inputs from Maharashtra and Gujarat Police besides the Intelligence Bureau – said that 19-year-old Ishrat Jahan was a Lashkar-e-Taiba activist.
However, the second affidavit filed in the Gujarat High Court on September 29, 2009, noted that there was no conclusive evidence to prove that Ishrat was a terrorist. The report was prepared under then Home minister P Chidambaram.
Replying to a motion on the change in affidavit in the Ishrat case last week, Singh told Lok Sabha that many documents related to the preparation of the MHA's second affidavit in the case had gone missing and that an internal inquiry had been ordered.
According to Singh, two letters written by the then Home Secretary (GK Pillai) to the Attorney General (AG) are not traceable. The draft of the second affidavit that came from the AG in which the then home minister (P Chidambaram) made changes is also missing.
Singh also accused the erstwhile UPA government of hatching a "deep conspiracy" to frame Narendra Modi when he was the Gujarat Chief Minister.
The team constituted by the home Ministry will also look at the entire chain of officers to whom the second affidavit went during that period. All these officers would be probed, MHA sources said.