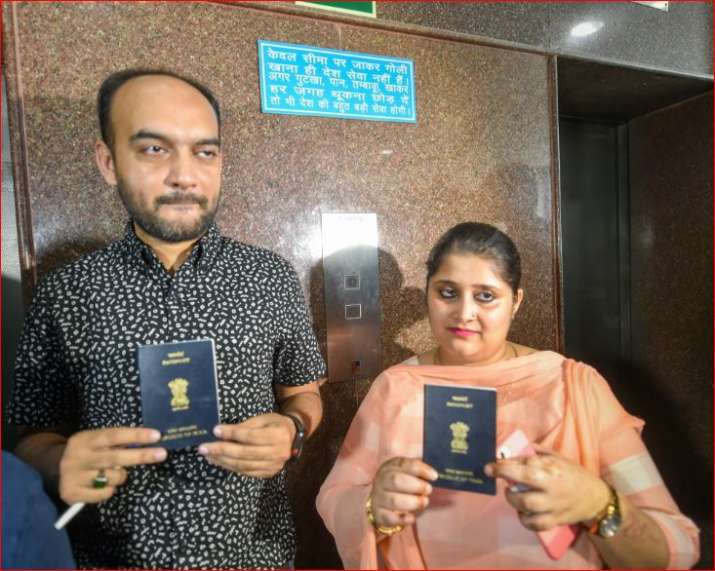 In its report to the Regional Passport office in Lucknow, the local police on Tuesday claimed that Tanvi Seth, the lady who is at the centre of the inter-faith couple passport row, provided wrong information regarding her residence while applying for her passport.
The police report claims that Tanvi Seth had not been living in Lucknow for past one year but was residing in Noida. 
Talking to media persons, Senior Superintendent of Police Deepak Kumar said that according to rules, applicants should be residing at the address filled in the application for at least one year but Seth had not followed the rules. 
"We have sent our report to the RPO. She was not living in Lucknow for past one year. She was living in Noida and doing some work there," the SSP said. 
The couple had alleged that Passport Seva Official Vikas Mishra asked the husband to convert to Hinduism and pulled up the wife for marrying a Muslim when they went there to file passport applications. 
When asked whether police would take any action against the couple, the SSP said, "We have to submit verification report on six-seven points only. We have sent our report. Now, the RPO will take the appropriate decision." 
The matter came to light when Mohammad Anas Siddiqui and Seth, who have been married for 12 years, wrote about their ordeal on Twitter and tagged External Affairs Minister Sushma Swaraj on June 20. 
A day later, the Regional Passport Office in Lucknow transferred Mishra and issued passports to the couple.
(With PTI inputs)