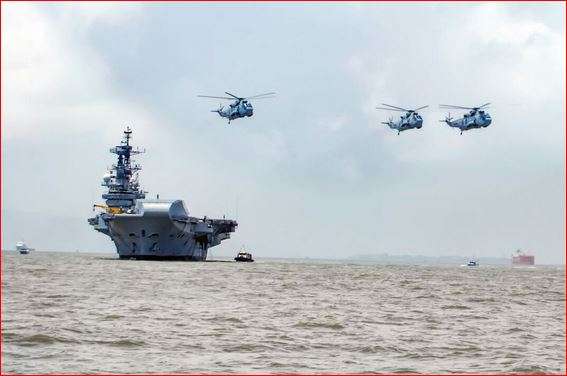 INS Viraat, Indian Navy's second aircraft carrier today left from her home port of Mumbai to Kochi for final repairs.
In Kochi, some parts and equipments of INS Viraat will be repaired or removed.
 
The aircraft carrier will be decommissioned when it returns from Koch after a month.
"She would be dry-docked in Kochi. It would take some time before she returns to Mumbai," an official of the Western Naval Command (WNC) told Deccan Herald.
INS Viraat was commissioned in the Royal Navy on November 18, 1959 as HMS Herms.
During Falklands War of 1982, HMS Herms was the flagship of the South Atlantic Task Force and successfully destroyed several enemy airplanes in the air and on the ground.
After the Falklands War, the ship was placed as a reserve before India inked a deal with the United Kingdom to buy her as its second aircraft carrier.
 
On May 12, 1987, the aircraft carrier was commissioned under the White Ensign of the Indian Navy.