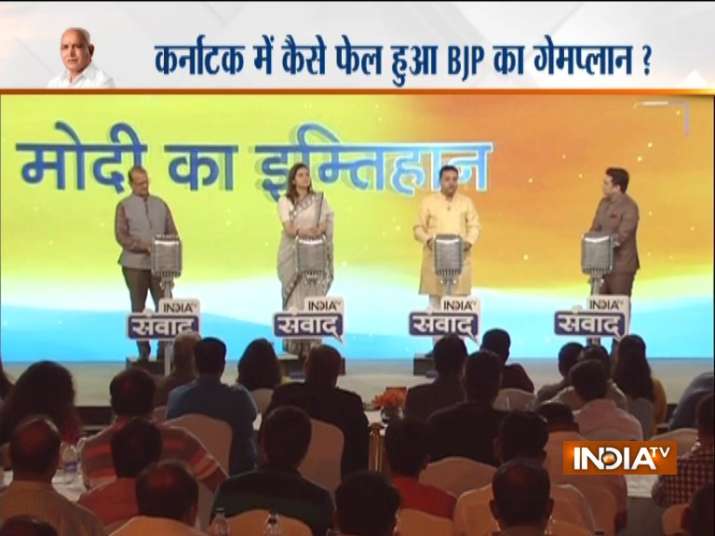 Bharatiya Janata Party's spokesperson Sambit Patra on Saturday accused Rahul Gandhi of using JD(S) leader Kumaraswamy as a front for firing salvos at BJP and PM Modi. 
Talking from the dais of India TV Samvaad on four years of Modi Government, Patra claimed that rampant corruption in Karnataka had made the state Congress' ATM and loss of power forced the party to support JD(S) to keep the fund flow alive. 
"Karnataka is Congress party's ATM, frustration over the closure of ATM forced Congress to support JD(S)," he said. 
In retaliation, BSP leader Sudhindra Bhadoria said that it's time for BJP to fear the Opposition as the country, he claimed, has united against the ruling party at the Centre. 
Congress spokesperson Priyanka Chaturvedi who was also part of the session said that BJP always keeps promoting the humble heritage of PM Modi while Congress never tried to highlight that former Prime Minister Manmohan Singh was also not a dynast. 
Watch full video here: