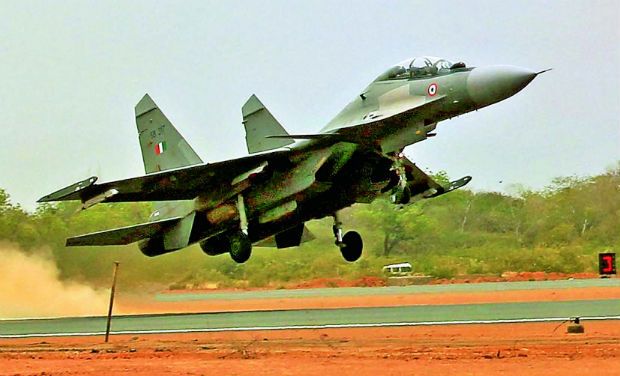 India has sought time to "evaluate" Russia's offer of upgrading its Sukhoi-30 fleet to a near fifth-generation aircraft level, according to Russia's Rostec State Corporation.  
A top official of the Rostec State Corporation said that it was up to India whether it wants to pick up the entire upgrade package or opt for selective modernisation adding that the pricing of the upgrade would also depend on that.
Victor Nikolayevich Kladov, the head of the Department of International Cooperation and Regional Policy, Rostec State Corporation, made the disclosure while talking to media persons in Moscow ahead of   Russia's MAKS air show. 
 "This question as far as I know was raised in St Petersburg between President (Vladimir) Putin and esteemed Prime Minister(Narendra) Modi (last month). The Indian Prime minister once again reiterated that the Indian side needs time to evaluate it's strategy of development and how to spend money," Kladov said.
"The package is there. We are offering the package of modernising the Su-30 aircraft. It will obtain new capabilities, it will be very close to the fifth generation aircraft in capabilities. This is a deep modernisation everything should be changed engine, radar etc," he said. 
"Indian Air Force has to evaluate its strategy and then take a decision," Kladov said. The Su-30 fighter jets are developed by Russia's Sukhoi and built under licence by India's Hindustan Aeronautics Limited (HAL) for the Indian Air Force (IAF).
(With PTI inputs)