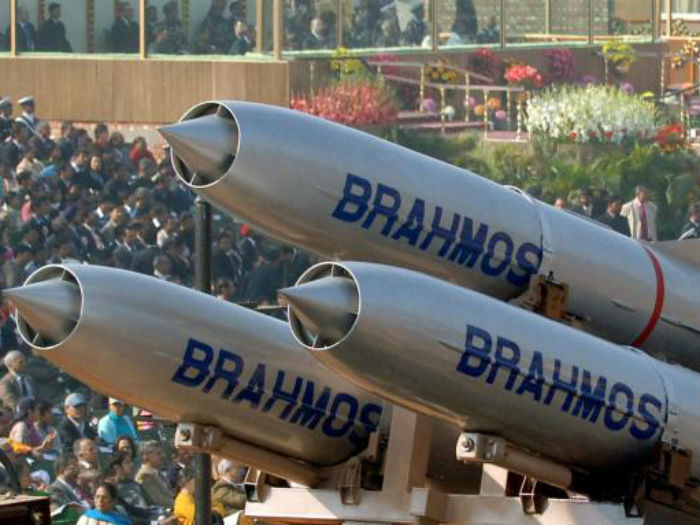 India, taking a huge step forward to strategically strengthen its military capabilities, has decided to work with Moscow to jointly develop a new generation of Brahmos missiles with 600-km-plus range and an ability to hit protected targets with pinpoint accuracy. 
According to a Times of India report, this range enables these missiles to strike anywhere within Pakistan. Moreover, the production of such missiles is a result of New Delhi joinig the Missile Technology Control Regime (MTCR). 
As per MTCR guidelines, member nations are prohibited from transfer, sale or joint of production of missiles beyond 300-km range with countries outside the club. 
Currently, the range of Brahmos missile is 300 km, which makes it difficult to hit targets deep inside Pakistan. 
Though India has ballistic missiles, which have range longer than the next generation Brahmos, but the ability of Brahmos to take down specific targets, even well-ortected ones, makes it a potential game changer in case of a conflict with the neighbouring country. 
While ballistic missiles are powered for the initial half of their flight path and use gravity to complete the second half of their trajectory, Brahmos are cruise missiles which are powered throughout. 
This ability makes Brahmos similar to a pilot-less fighter jet that can be manoeuvred in flight, programmed to attack specific targets from any angle and also evade enemy missile defence systems. 
The Indo-Russian agreement, signed during the bilateral summit at Goa, also includes development of missiles with smaller range that can be fired from submarines and aircraft. 
India and Russia signed defence deals worth about Rs 43,000 crores which includes purchase of state-of-art Russian air defence systems, collaboration in making four stealth frigates and setting up facility for joint production of Kamov helicopters.
The most critical deal signed was the Inter Governmental Agreement for the purchase of S-400 long-range air defence missile system which has the capability to destroy incoming hostile aircraft, including stealth, besides missiles and drones at ranges of up to 400 km.