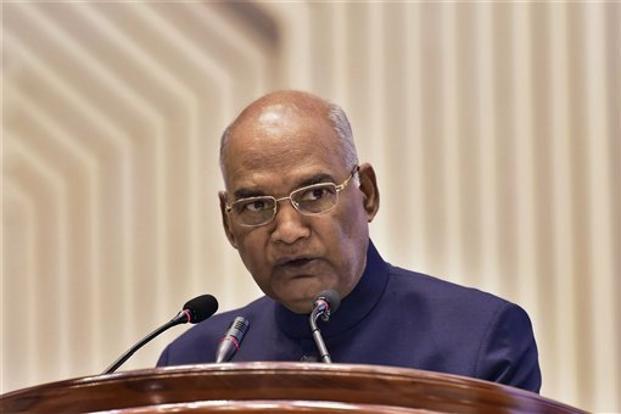 Calling "freedom of judiciary" the cornerstone of Indian democracy, President Ram Nath Kovind today said that a fearless and independent judiciary has enhanced the credibility of the country.
"India's credibility is enhanced by a fearless and independent judiciary. The citizens have faith in the judiciary. And yet common people tend to avoid knocking on its door. It is important to change this situation," President Kovind said after laying the foundation of 'Nyaya Gram', a residential and training complex of the Allahabad High Court. 
President Kovind further said that the training of judicial officers is very important to improve the efficiency and quality of the lower courts.
He also expressed the hope that the Nyaya Gram project would prove to be a milestone in fulfilling the requirements of the high court.
Speaking on the occasion, Uttar Pradesh Chief Minister Yogi Adityanath said the state government was always ready to provide assistance for strengthening the judicial infrastructure.
However, Yogi  requested both the bench and the bar to be vigilant while admitting PILs by pointing out that some of the PILs were mere shams while some others were filed just for the sake of publicity.