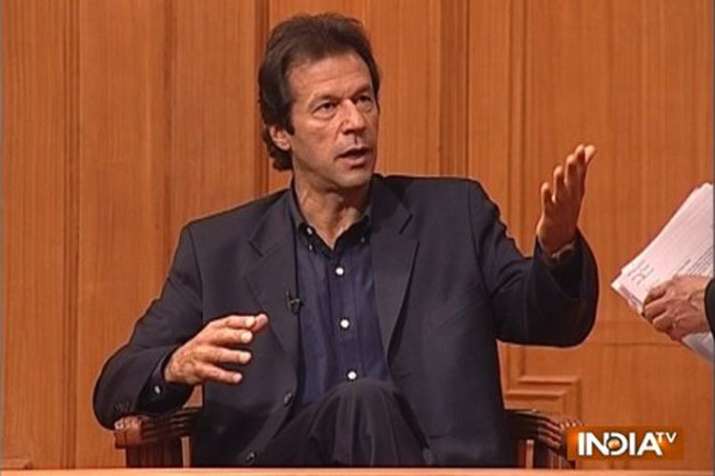 From a successful cricketer to become Pakistan's Prime Minister, Imran Khan had seen it all.  As a cricketing legend, he is famously known to lead his country to victory in the 1992 World Cup Finals. In 2018, he led his party, the Pakistan Tehreek-e-Insaf to emerge as the single largest party in the National Elections.
Imran Khan had appeared in India TV's popular show Aap Ki Adalat with Mr. Rajat Sharma in November 2004.
Watch Video: Here's what Imran Khan said on his political party PTI
After retiring from cricket, he founded the Pakistan Tehreek-e-Insaf in 1996 and became its national leader. When asked about his political career, Imran Khan said; " I am not a naive politician. During my college years in Oxford also, I was well aware of the political situation in Pakistan".
He also spoke about his equation with the Former President General Pervez Musharraf. In 1999, he supported General Pervez Musharraf's military coup, only to later turn against Musharraf ahead of the 2007 presidential election. Khan was subsequently placed under house arrest and even spent a few days in prison. However, his supporter base continued to grow, and by 2013 he became a key candidate in the general elections.
The PTI made substantial gains in the 2013 election, claiming 30 parliamentary seats and finishing second behind the Pakistan Muslim League. The party became the main opposition in the key provinces of Punjab and Sindh. However, its greatest feat was winning its first province in Khyber Pakhtunkhwa.
​
By 2018, Khan's PTI was among the favorites going into the general election. Campaigning on a populist platform, Khan pledged to break away from Pakistan's corrupt legacy. His plans include a poverty reduction program similar to that seen in China. This would see the establishment of an "Islamic welfare state," the creation of 10 million jobs and construction of 5 million homes for the poor.
He also revealed that he was first offered a ministerial position by the then President Muhammed Zia-ul-Haq in 1988. Imran Khan even said that Pervez Musharraf had himself personally offered him the post of prime minister if he had stood by him.