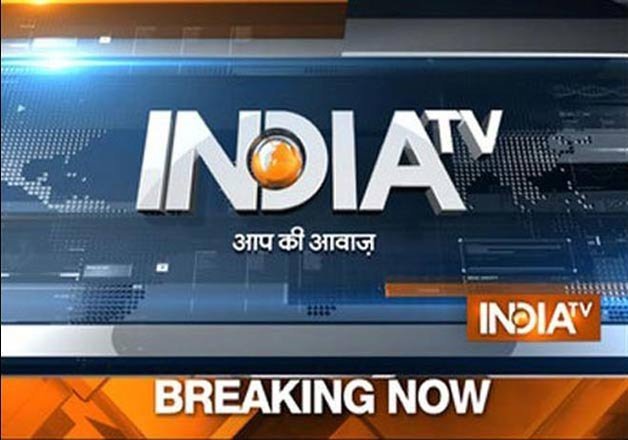 National News
Supreme Court rejects fresh plea seeking probe into Modi, others in Sahara-Birla I-T raids
The Supreme Court on Wednesday rejected a fresh plea seeking probe into the documents seized during Income Tax raids on Sahara and Birla whic contained names of certain politicians including Prime Minister Narendra Modi.
Demonetisation was disastrous, worst is yet to come: Manmohan Singh
Former Prime Minister Manmohan Singh today slammed the 'demonetisation' move of the Narendra Modi government and alleged that the Indian economy has gone from bad to worse following the recall of the high-denomination notes.
Kejriwal junks speculations, says 'Punjab's CM will be from Punjab'
In an apparent attempt at putting all speculations to rest, Aam Aadmi Party convenor Arvind Kejriwal on Wednesday declared that he was not a contender for the Chief Minister's post in Punjab. "I am Delhi's Chief Minister, I can not be of Punjab's. Punjab's CM will be from Punjab only," he said in Patiala today.
Punjab CM Parkash Singh Badal injured in shoe attack
A shoe was hurled at Punjab Chief Minister Parkash Singh Badal today when he was addressing a Janta Darbar in Bathinda. Eyewitnesses said Badal's eye bled as his spectacles broke with the impact of the hit. They said he was immediately escorted out of the venue. The shoe-thrower was identified as Gurbachan Singh.
BJP, RSS weakening institutions like RBI, says Rahul Gandhi; mocks PM Modi over 'achhe din'
Back from a week-long foreign trip, Congress vice-president Rahul Gandhi today stepped up his attack on the government for demonetisation, saying "BJP, RSS and Narendra Modi have weakened institutions like RBI".
International News
In his emotional farewell address, Obama asks Americans to protect democracy; rejects discrimination against Muslims
Outgoing US President Barack Obama today said that he has learned that change only happens when ordinary people get involved and come together to demand it. In his farewell speech to the nation from Chicago, his adoptive hometown, Obama said that the long sweep of America has been defined by forward motion, a constant widening of the founding creed to embrace all.
Pakistan aiding terrorist groups, alleges Afghanistan; calls for UN action against Islamabad
Afghanistan today launched a stinging attack on Pakistan for aiding terrorist groups. Speaking at the Council debate on Conflict Prevention and Sustaining Peace on Tuesday, country's Permanent Representative Mahmoud Saikal asked the Security Council to take action on governments promoting extremist violence.
China not to sit idle if India sells missiles to Vietnam: State media
Taking strong exception to reports of India planning to sell surface-to-air Akash missiles to Vietnam, the state-run Chinese media today said that any such move by India to counter China will create "disturbance" in the region. Highlighting China's concerns over this issue, an op-ed in the Global Times warned that Beijing will not "sit with its arms crossed" if India goes ahead with its plan.
Russia rejects reports of having 'compromising materials' on Trump
Russia has denied claims that it is in possession of compromising material on US president elect Donald Trump, calling them fake and aimed at damaging Moscow's relations with Washington. Earlier, it was reported that the top intelligence official last week briefed President-elect Donald Trump about an unsubstantiated report that Russia had compiled compromising personal and financial information" on him.
Business News
Hopeful of resolving issues to roll out GST from April 1: Jaitley
Union Finance Minister Arun Jaitley today reiterated that the Centre is still aiming to roll out the Goods and Services Tax (GST) regime from April 1 Expressing confidence that the critical issues of dual control and cross-empowerment in the GST will get resolved over the next few weeks, he said, "We would want it to be implemented from April if all issues are resolved."
Don't really believe India can be a cashless society: Arundhati Bhattacharya
State Bank of India Chairman Arundhati Bhattacharya has said that the 'Indian economy can't become cashless completely', and asserted that it could be a 'less-cash' economy at best. She, however, said that demonetisation has surely pushed the country towards digital banking system.
India denies security clearance to 'Bank of China' for opening a branch in Mumbai: Report
India has reportedly denied security clearance to 'Bank of China' for opening a branch in Mumbai. According to a report in The Telegraph, mainland China's oldest bank had applied for security clearance in July last year.
Entertainment News
After a decade SRK and Salman to come together on the silver screen in THIS movie
For all those who were waiting for superstar Salman Khan's much anticipated film 'Tubelight', here is something great to increase your happiness. Another superstar and Salman's close buddy Shah Rukh Khan will be seen in an important cameo in the flick.
Kalki Koechlin applauds Nawazuddin Siddiqui's 'Haraamkhor'
Actor Nawazuddin Siddiqui's 'Haraamkhor' received recognisation in internationally, but in India the film faced many hurdles. Now, the film is all set to release, but before it celebrities has something wonderful to say. Actors Kalki Koechlin and Vicky Kaushal who was present at the special screening of 'Haraamkhor' yesterday praised the film.
Aamir on cloud nine after Dangal's grand success, here's what he said
After breaking all records, Superstar Aamir Khan's 'Dangal' has become the highest grosser of 2016. The movie was not only lauded by critics, but is also performed tremendously well at the box office, with its domestic collection speeding towards Rs 350 cr. Aamir is overwhelmed by the response as he took to social media to thank everyone.
Sports News
Premier Badminton League: Chennai defeat Mumbai 4-3 to reach semi-finals
Chennai Smashers displayed yet another stellar performance to beat Mumbai Rockets 4-3 and qualify for the semi-finals of the Vodafone Premier Badminton League (PBL) at the Koramangala Indoor Stadium here on Tuesday.
Pakistan in danger of not directly qualifying for ICC World Cup 2019
The Pakistan cricket team runs the risk of not qualifying directly for the ICC World Cup 2019 to be held in the United Kingdom. Host England and seven highest-ranked sides on the MRF Tyres ICC ODI Team Rankings, as on 30 September 2017, will qualify directly for the upcoming World Cup  to be held from May 30 to July 15, 2019.