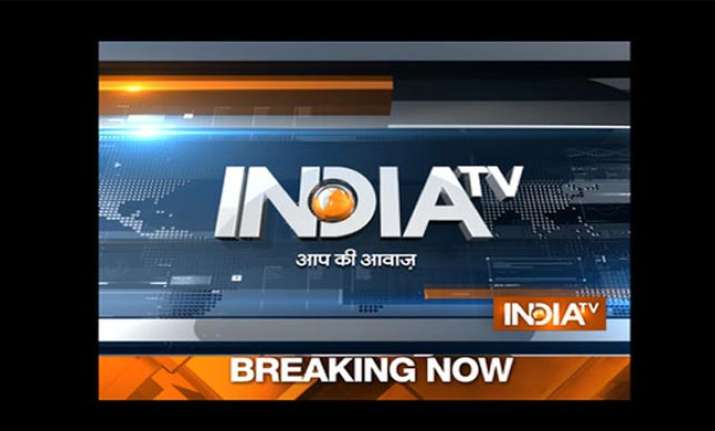 National News
'We extended friendship, they gave us Pathankot and Uri': Sushma Swaraj tears apart Nawaz Sharif's 'threat bluster' tirade
India's External Affairs Minister Sushma Swaraj today called on the global community to isolate countries that do not believe in the idea of eliminating terror. In her highly anticipated address at the UN General Assembly on Monday, Sushma Swaraj focussed on the recent terror attack at Uri in Kashmir, and upped the ante against Pakistan.
PM talks tough on Indus Waters Treaty, says 'blood and water cannot flow together'
Hinting at the possibility of a decisive action on the Indus Waters Treaty with Pakistan amidst heightened tension between the two countries, Prime Minister Narendra Modi today said that "blood and water cannot flow at the same time", sources told India TV.
Another terror strike in J&K, 5 CRPF troopers injured in grenade attack on security forces in Kulgam
Terrorism continues to haunt the security forces in Jammu and Kashmir as a group of militants today launched an attack at the CRPF troopers in a south Kashmir village, leaving five of them injured, police said.
Shoe hurled at Rahul Gandhi in UP's Sitapur, man detained
A shoe was hurled at Congress vice-president Rahul Gandhi during a road-show in Uttar Pradesh's Sitapur on Monday, during his Deoria to Delhi 'Kisaan Yatra'.
ISRO scripts history, PSLV C-35 successfully injects 8 satelites in two orbits
In yet another space milestone, the Indian Space Research Organisation today placed advanced weather satellite SCATSAT-1 and seven other satellites in orbits in its longest and most complex mission till date.
Uttar Pradesh: Gayatri Prajapati among three sacked ministers reinstated in CM Akhilesh Yadav's cabinet expansion
In what is being seen as the last cabinet expansion in Uttar Pradesh before the state goes to polls next year, Chief Minister Akhilesh Yadav inducted four new ministers, including tainted former UP Mines Minister Gayatri Prajapati, whose sacking caused a turmoil in the Samajwadi Party.
International News
Second time in a week, China declines to confirm backing Pakistan on Kashmir
In a major snub to Pakistan, China today declined to back reports in the Pakistani media claiming Beijing's support for the country in the event of any aggression and backing it on the Kashmir issue.
Russia hits back at US after 'barbarism' tag over Aleppo airstrikes
Amid continuing airstrikes on rebel-held areas of Aleppo by Russia and Syria, Moscow today hit back at the United States, France and Britain for accusing it of "barbarism" and war crimes.
Pak rattled by India's diplomatic offensive; says war will isolate India, destroy its economy
Prime Minister Narendra Modi's strong message to Pakistan and Indian diplomat's ace 'ivy league of terror' remark at UNGA have Pakistani diplomats working overtime to put up an aggressive counter to India's diplomatic offensive.
Business News
Samsung executives discuss Galaxy Note fire issue with DGCA officials
Two days after the company's high-end Galaxy Note smartphone caught fire inside an aircraft, the senior executives of Samsung today met officials of aviation regulator DGCA to discuss the issue.
Honda Accord hybrid: Bookings starts, launch in October
Japanese automaker Honda has scheduled the India launch of its hybrid version of Accord on October 25th,2016.
Jio faults Idea's claim of providing 230 pc additional interconnection capacity
Contradicting Idea Cellular's claim on Friday that it has augmented interconnect capacity for Jio by 230 per cent, Reliance Jio said that its subscribers are still 75 per cent call failures while trying to connect with the network of the incumbent player.
Entertainment News
Here's what Ranbir Kapoor has to say about MNS warning about banning Pakistani actors
Ever since Maharashtra Navnirman Sena (MNS) has threatened to ban Pakistani actors in India, a lot is being said and written about it.
Dance+ Season 2: Tanay Malhara bags the winner's trophy, dedicate his victory to dance guru Dharmesh Sir
After a fierce competition for a couple of weeks between the amazing dancing stars across India, 14-year-old Tanay Malhara danced his way to victory on Star Plus' 'Dance+ Season 2'.
Riteish Deshmukh's 'Banjo' struggles to survive at the box office, mints Rs 5.92 crores in opening weekend
Actor Riteish Deshmukh's recent release 'Banjo' has started of on very slow note. The movie is struggling hard to survive at the box office and has managed to earn just Rs. 5.92 crores in its opening weekend.
Sports News
Ind vs NZ: Hosts take firm control of historic 500th Test
Team India today positioned themselves for a massive win in their 500th Test match as they dented the top order of New Zealand, who are chasing a colossal target of 434-run set by the men in blue.
'As an Indian, it hurts': Skipper Virat Kohli pays homage to Uri attack martyrs
Even as Team India registered a thumping win against New Zealand in the historic 500th Test match, skipper Virat Kohli seemed more disturbed by the attack on Indian soldiers at Uri than he was elated by the victory.
US golf legend Arnold Palmer dies at 87
Arnold Palmer, one of the greatest and most popular players in the history of golf, has died, according to the US Golf Association. He was 87.