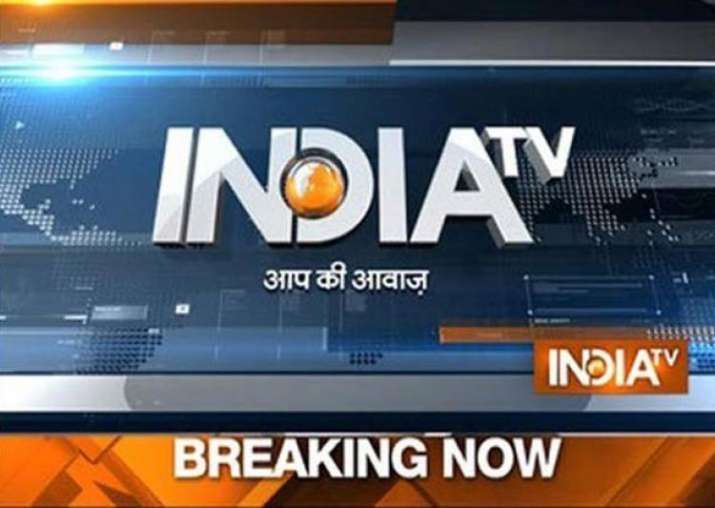 National News-
Pak's glorification of terrorists makes it amply clear where its sympathies lie: India's snub on 'black day' decision
India has categorically rejected the decision by Pakistan's Cabinet to hold July 19 as a black day to protest against the 'barbarism' of Indian security forces and express solidarity with the people of Kashmir. Read more.
Arunachal crisis: Governor denies Congress' plea to defer floor test, Tuki will have to prove majority tomorrow
Having scored a legal victory after the Supreme Court restored the Nabam Tuki government in Arunachal Pradesh on Wednesday, the Congress appears to be on loose footing as far as proving majority on the floor of the house on Saturday, July 16. Read more.
Mired in controversies, Zakir Naik says won't return to India this year
In the midst of several controversies over his preachings and alleged influence on terrorists, Islamic preacher Zakir Nair today said he will not return to India this year. Naik held a press conference via Skype earlier today where he denied allegations of having inspired some of the Dhaka attackers through his speeches. Read more.
Operation Sankat Mochan: First IAF aircraft with 156 people from South Sudan lands in Thiruvananthapuram
156 persons who were evacuated from war torn South Sudan arrived on a special Indian Air Force C-17 aircraft at the international airport early this morning. Read more.
Kashmir remains under strict curfew for seventh day, locals torch house where Wani was killed
Fearing large scale violence after Friday prayers in Kashmir, which has been gripped by a wave of violence since last Friday after the killing of Hizbul Mujahiden militant Burhan Wani, authorities have clamped curfew in all the 10 districts of the Valley. Read more.
Amitabh Bachchan to be the face of 'City Compost Campaign' of Swachh Bharat Mission
Legendary actor Amitabh Bachchan, who enjoys unparalleled stardom in the country, will now encourage citizens to use compost produced from municipal solid waste as the face of the "City Compost Campaign" under Swachh Bharat Mission. Read more.
AgustaWestland scam: SC refuses to direct CBI to register FIR against Sonia Gandhi, others
The Supreme Court today refused to direct the CBI to file an FIR against Congress president Sonia Gandhi and others including former prime minister Manmohan Singh in the Rs 3,600 crore VVIP chopper scam. Read more.
International News-
Truck attack in Nice of terrorist character, says President Hollande
French President Francois Hollande today said that the truck attack in Nice was of a 'terrorist character' as he announced that the State of Emergency will be extended in the country for three months beyond July 26. Read more.
French President Hollande extends State of Emergency by three months after Nice terror attack
French President Francois Hollande today said that the State of Emergency in the country has been extended by three months after an attacker killed 80 people and injured several others in the city of Nice, when he drove a truck into a crowd celebrating Bastille Day. Read more.
Concerned over Kashmir violence, US asks Pakistan to act against all terrorist groups
The United States has expressed grave concern over the recent violence in Kashmir and asked Pakistan to take action against all terrorist groups operating from its soil. Read more.
India to blame for Maoists withdrawing support from my govt: Nepal PM
Nepal Prime Minister K P Oli today accused India of playing a primarily role in persuading Maoists to withdraw support from his government. Read more.
Business News-
RBI directs banks to exchange upto 20 soiled currency notes free of charge
In an effort to provide better services to customers, the Reserve Bank of India today asked banks to swap up to 20 pieces of soiled currency notes with a maximum value of Rs 5,000 over the counter without charging a penny. Read more.
Idea Cellular cuts data charges, to compete with Airtel and Reliance Jio
In a bid to compete with rivals, Reliance and Airtel, Idea Cellular today has slashed mobile internet rates to offer more value to customers on their 4G, 3G and 2G data packs. Read more.
Reliance Industries clocks 18.5 pc YoY rise in net profit, beats analyst estimates
Contrary to analyst expectations of a decline in net profit, Reliance Industries on Friday said its standalone net profit for the first quarter of this financial year was up 18.5 per cent over the corresponding period during the previous financial year, topping Rs 7,548 crore. Read more.
Entertainment News-
Shiney Ahuja is miffed with 'Great Grand Masti' makers and the reason is 'UNBELIEVABLE'
Shiney Ahuja has slammed the makers of 'Great Grand Masti' with a legal notice for a derogatory reference to his name in the movie. Read more.
Wow! Deepika Padukone reveals the logo teaser of her Hollywood debut 'xXx: The Return of Xander Cage'
Bollywood actress Deepika Padukone is taking over the entertainment industry with a storm. The actress has been termed as the leading actress of Bollywood and is now set to leave her mark in Hollywood. And now, the diva has finally come up with a big surprise for her fans. Deepika Padukone has unveiled the official logo teaser of 'xXx: The Return of Xander Cage'. Read more.
Bigg Boss ex-contestant Sambhavna Seth marries beau Avinash Dwivedi (see pics)
It's raining wedding in the tinselvile these days. Recently, actress Divyanka Tripathi walked down the aisle with actor Vivek Dahiya. Now, another actress has now got hitched. We are talking about ex-Bigg Boss contestant Sambhavna Seth who has tied the knot with boyfriend Avinash Dwivedi in Delhi yesterday. Read more.
Sports News-
England's three-month-long India tour to begin on November 9 with Rajkot Test
Team India's home series against England will kick-start from November 9 with Rajkot hosting the first of the five Tests between the two teams. Read more.
Working on my half smashes to get closer to my goal, says Saina Nehwal
Bolstered by Australian Open triumph, India ace shuttler Saina Nehwal says she is now working on her half smashes under the watchful eyes of coach Vimal Kumar to get closer to the goal of winning a gold medal at next month's Rio Olympics.