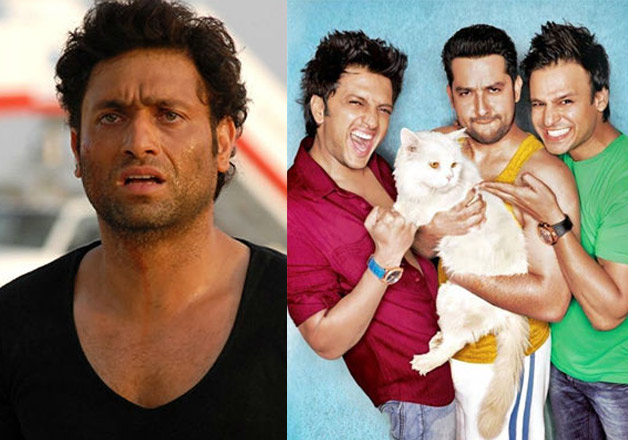 New Delhi: Remember the fair, dashing innocent looking guy from 'Gangster', who created a buzz with his debut movie in B-town?
Yes! We are talking about Shiney Ahuja. The actor, who became an overnight star with his first movie, is making the headlines these days because of a new legal case.
Well, this time Shiney has slammed the makers of 'Great Grand Masti' with a legal notice for a derogatory reference to his name in the movie.
According to the media reports, the actor is miffed over the fact that a maid in 'Great Grand Masti' is named Shiney. If that was not all, the three lead actors of the movie, Vivek Oberoi, Aftab Shivdasani and Riteish Deshmukh were even seen flirting with her in the movie.
Shiney is reportedly offended as it seems to be a quirky take on his personal legal troubles. The 'Woh Lamhe' actor was accused for raping his maid in the year 2009.
As per the legal notice sent to Balajit Motion Pictures, Ekta Kapoor Managing Director the firm, Jeetendra Kapoor Director of the firm, Maruti Intyernational and Inder Kumar, Shiney has asked them to delete his reference from the movie and also asked for an apology.
"The name of the maid "Shiney" and the actors trying to find some masti with her in the movie 'Great Grand Masti' will have greater ramification and impact on the mind of the viewer and will tend to curtail or impair the freedom of the limbs of the judicial proceedings," the notice states.
The notice calls for an immediate action by the makers, failing to which legal action, civil as well as criminal action may be taken against the makers of the movie.
We wonder, if the makers of 'Great Grand Masti' have an explanation to this legal notice.