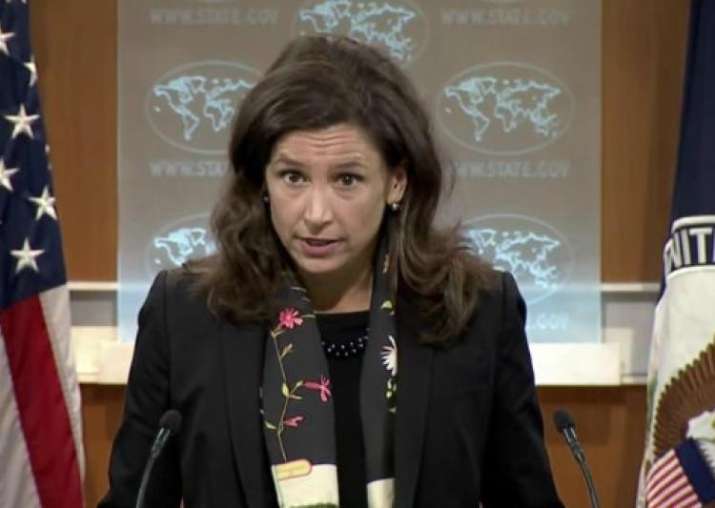 Washington:  The United States has expressed grave concern over the recent violence in Kashmir and asked Pakistan to take action against all terrorist groups operating from its soil.
"We are very concerned about the deaths of the protesters. I understand it's over 30 now; that's of grave concern to us. We continue to be in touch with the government of India. We've been in discussions with the government of Pakistan as well," State Department spokesperson Elizabeth Trudeau said.
"We have also been very clear with the government of Pakistan that they must target and root out these extremist groups, all militant groups and Taliban," Ms. Trudeau said.
Ms. Trudeau was responding to questions on the recent violence in Kashmir after the killing of Burhan Wani, terrorist commander of the banned Hizbul Mujahideen.
"We would encourage all sides to make efforts to finding a peaceful resolution. The situation on the ground from what we understand is very complex, it remains fluid. In terms of clarity on what's going on, in terms of the protests as well as the security force reaction, we're still trying to get it," she said.
The State Department spokesperson said the U.S. remains concerned over the activities of LeT chief Hafeez Saeed, the mastermind of 26/11 and several other terrorist attacks.
"We have seen the statements. We remain concerned about his activities. He's listed by UN Security Council 1267 al-Qaeda Sanctions Committee. He is also on the Rewards for Justice Program. Both LeT (Lashkar-e-Taiba) and Saeed are designated by the U.S. government [as terrorists]," she said.
(With PTI inputs)