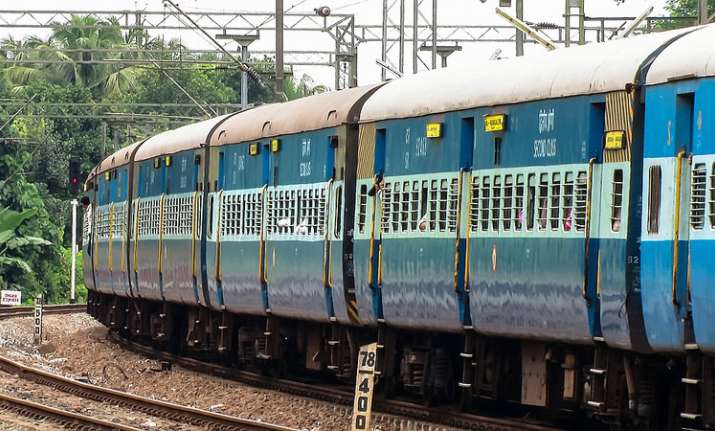 The Mysuru-bound Siddaganga Intercity Express arrived at the Harihar station in central Karnataka's Davanagere district on Monday morning for an unscheduled stop. 
After nearly an hour, the hundreds of passengers on board were told that the train had been seized following a local court's order because the Indian Railways had failed to compensate a 62-year-old farmer, Shivakumar, who had lost his land to a railway project way back in 2006. 
A senior railway official sought time to release the compensation, but the staff from the Davanagere district court and the distressed farmer asked for an assurance in writing. 
After about 100 minutes, the train was allowed to move after the railway authorities after the official gave a written assurance to the court that the compensation would be settled within a week. 
The order to "confiscate" the train was given by senior divisional magistrate Subhash Bandu Hoskale of Harihar after the railway authorities failed to give Rs 38 lakh in compensation to Shivakumar. 
The railways had acquired farmlands in a 100-km stretch between Chitradurga and Rayadurga in 1991 to lay tracks, under mandatory compensations laws. 
Out of the 300 farmers who parted their land, 100 are yet to receive compensation.