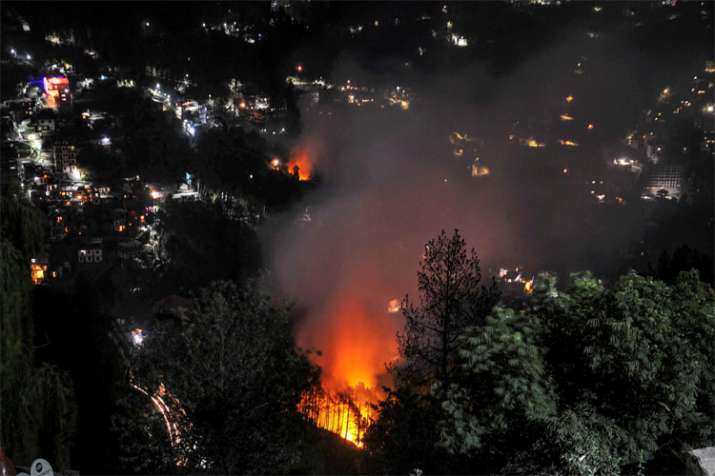 The forest fire in Himachal Pradesh claimed the lives of deputy forest ranger and four others on Tuesday, taking the death toll to seven. Two people had died earlier in forest fire-related tragedies. 
A resident of Pukhri, Deputy Ranger Ashok Kumar was leading the efforts to douse the blaze when his foot slipped and he fell into the fire. He died on the spot after being burnt by the flames. 
In another incident in Kangra district's Patti village, 24-year-old Satvinder Singh and 35-year-old Surinder Kumar died after receiving burn injuries from the forest fire, DSP Dehra Lalman Sharma informed. 
An elderly woman lost her life in Joginder Mandal after her village settlements caught fire. 
A resident of Kullu district's Odi village, 46-year-old Reganu Devi succumbed to her injuries in a Shimla hospital. Reganu had received 80 per cent burn injuries from forest fire was referred to Shimla hospital for further treatment. 
Despite the gruesome loss of life, reports claim that the government is yet to swing into action to douse the forest fire.