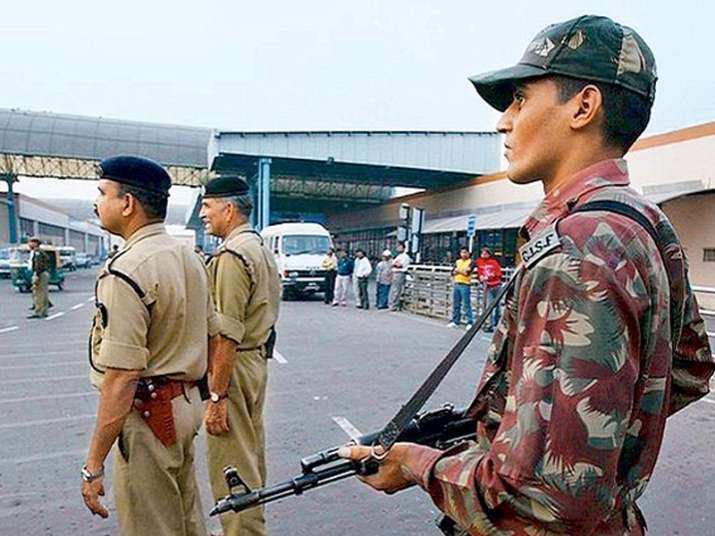 Amid a spate of allegations of poor working conditions and harassment by seniors, troops of the Central Industrial Security Force (CISF) deployed at Kempegowda International Airport (KIA) have now moved the Karnataka High Court seeking legal aid. 
A report in Times of India said that more than 200 personnel had raised the issue of difficult working conditions, poor food, non-payment of allowances and harassment on many occasions. They had even written to the Prime Minister's Office (PMO), but their efforts have failed to yield any positive results. 
The rising number of such complaints have now become a cause of serious concern for the government which has promised to address grievances of Central Armed Police Forces (CAPF) at the earliest. 
The development assumes significance because months ago, several jawans had shared videos on social media platforms highlighting the poor working conditions they are forced to live in while discharging their duty.
According to Ministry of Home Affairs (MHA) data, 344 CAPF jawans have committed suicide in the last three years, 15 of them in the first three months of 2017. 15 per cent of them or 53 are from the CISF. 
Besides, there have also been 25 cases of killing or firing at colleagues of which 52 per cent or 13 of them are from CISF. 
OP Singh, Director General, CISF, had recently said that personal problems constitute about 50 per cent of the suicides witnessed in the force. 
According to him, the psychological stress on personnel is bad for the morale of the security force and if unchecked, a stressed out personnel can even be a threat to the public as well.
Earlier in January, one jawan shot himself at KIA using his service weapon in January, which the CISF and the local police attributed to personal reasons. 
The CISF is a Central Armed Police Force. It was set up under an Act of the Parliament of India on 10 March 1969 with a strength of 2,800. 
CISF was subsequently made an armed force of the Republic of India by another Act of Parliament passed on 15 June 1983. Its current sanctioned strength is 142,526 personnel. It directly reports to the MHA.