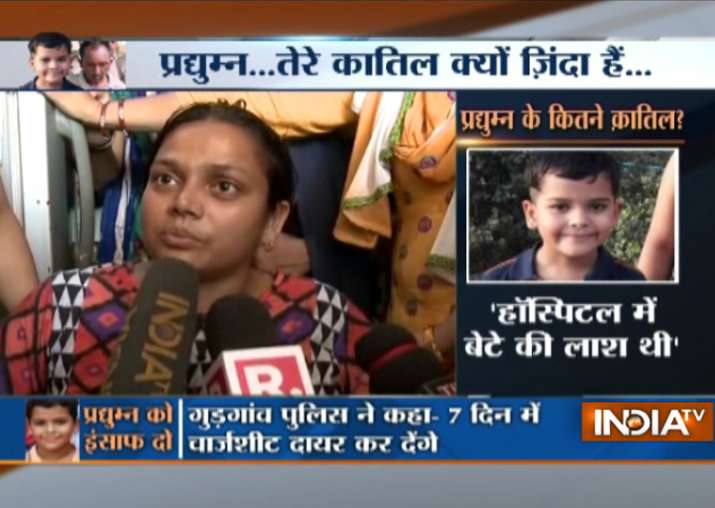 Jyoti Thakur, mother of seven-year-old Pradhuman Thakur who was found dead with his throat slit inside the washroom of Ryan International School in Gurugram, today demanded strict action the principal and staff of the school.
Speaking to media persons here, she sought a CBI probe into the matter and asked "what had happened in just five minutes that her son was murdered".
"I want to know what happened to my child, I want CBI probe," she said. "Arrest the principal, take action against the principal and staff of the school."
She said that the principal was indifferent when she came to the hospital. "(Principal) should be put in jail."
"The school could not even ensure basic safety for my son, how will then parents send children to school? My son did not even know the bus conductor as he never travelled in bus, we used to drop him and pick him," Jyoti said.

 

Earlier in the day, violent protests took place outside the school campus. Protesting people demanded that culprits be arrested and strict action taken against the school management.

 

Pradhuman, a Class 2 student, was found dead on Friday morning by a school staffer in the washroom with his throat slit. A knife, presumably the murder weapon, was found near the body.