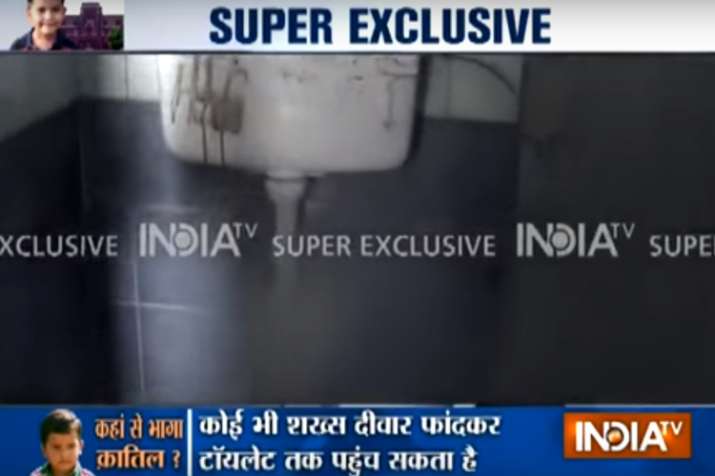 Further cementing the Special Investigation Team's (SIT) report pointing at serious security lapses at the Ryan International School in Gurugram, India TV found that the window behind the bathroom, where the Class 2 student was murdered on Friday, is broken to an extent that anyone can easily enter or leave the bathroom. 
India TV reporters, without any hassle, managed to enter the bathroom of the school where seven-year-old Pradhyumn Thakur was hacked to death on Friday. They found that the grills of the window were broken, and anyone can easily enter the bathroom and the school premises without the need of coming from the main gate. 
The reporters found that the blood spots were still there on the bathroom floor, which reminisce the brutal incident that took place on Friday morning. 
The SIT findings revealed that the premium school had broken boundary wall, lacked separate toilet for students, drivers and others and even had expired fire extinguisher which can lead to a potential mishap. 
Apart from this, the CCTV installed in the schools were found to be faulty, also they were not covering the entire premises. Along with that, the school didn't do the pre-police verification of its employees. 
Exclusive Video: Here's what India TV found inside Ryan School Bathroom