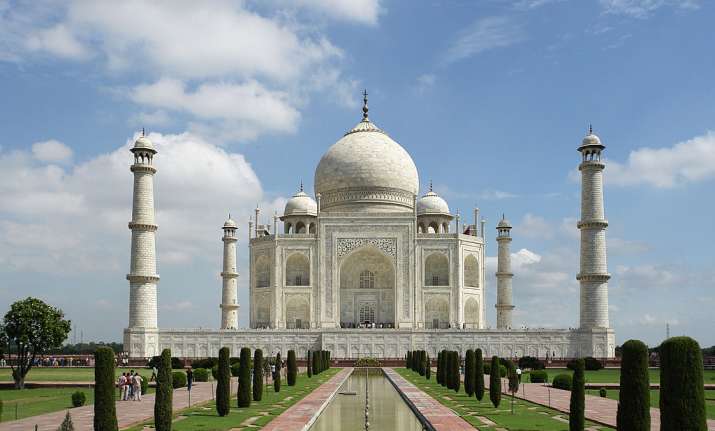 New Delhi: Entry fees paid by visitors at historical monuments in India have reaped rich dividends for the government coffers, earning over Rs 190 crore in a span of two years. While Taj Mahal topped the list with a collection of Rs 43.1 crore, Hampi recorded a drop in revenue of 75 per cent in 2014-15 compared to 2013-14.
As per government data, revenue from entrance fee collected by ASI through entrance fee at 116 different monuments managed by the ASI across 19 states totalled Rs 190.23 crore in the two years.. The revenue in 2013-14 was 96.85 crore while it reduced marginally to 93.38 crore in 2014-15. The revenue collected by the ASI is transferred to the Consolidated Fund of India.
Out of the 116 monuments, there are 16 monuments each from Maharashtra and Uttar Pradesh, 12 from Karnataka, 10 from Delhi and nine from Madhya Pradesh.
Uttar Pradesh and Delhi, which account for only 23 per cent of all the monuments managed by ASI, contribute 69 per cent of the total entrance fee collected in the two years.
UP alone accounted for Rs 83.5 crore followed by Delhi with Rs 48.15 crore. Maharashtra followed third with Rs 13.94 crore and Karnataka, with Rs 13.28 crore, comes fourth.
Notably, none of the other states could contribute revenue of more than Rs 10 crore. Twelve of the 19 states contributed revenue of more than Rs 1 crore each, while the rest of the seven states contributed less than a crore each.
In terms of the average revenue, Uttar Pradesh and Delhi are followed by Telangana in the third place. With only three such monuments, revenue from Telangana was Rs 3.85 crore for these two years.
Taj Mahal collected the maximum revenue in entrance fee with Rs 43.06 crore followed by the Agra Fort with Rs 20.8 crore. The next three places went to monuments from Delhi. Qutab Minar (Rs 20.44 crore), Humayun's Tomb (Rs 13.47 crore) and Red Fort (Rs 12.04 crore) were in the top five.
The other monuments in the top ten were Fatehpur Sikri, World Heritage Site in Hampi, monuments in Mahabalipuram, Sun temple in Konark and the group of temples in Khajuraho.
Apart from these, various state governments have sent 22 proposals for various monuments to be given central protection. These proposals are at various stages of consideration. These include birth places of Dr. B R Ambedkar and Madan Mohan Malviya.
(With agencies)