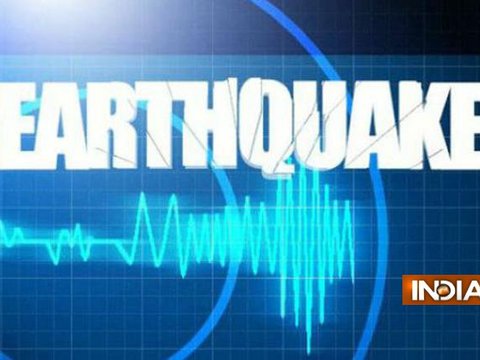 An earthquake measuring 5.1 on the Richter scale struck Jammu and Kashmir in the wee hours of Thursday. No report of casualty or damage has been reported.
"A moderate intensity earthquake measuring 5.1 on the Richter scale occurred at 4.59 am today," sources in the disaster management department said.
"The epicentre of the quake was near J&K-Xingjian border and its coordinates are latitude 35.5 degrees north and longitude 77.6 degrees east."
This comes a day after a moderate earthquake measuring 5.5 on the Richter scale hit Uttarakhand causing tremors in the hill state and adjoining areas, including Delhi and NCR. No loss of life or property was, however, reported from anywhere.
Although the earthquake lasted for only a few seconds, it triggered panic at many places, especially Dehradun -- the state capital of Uttarakhand -- and people rushed out of their houses.
The India Meteorological Department (IMD) official said the epicentre of the earthquake was 121 km away from Dehradun, in Rudraprayag, and at a depth of 30 km. "The epicentre was in Rudraprayag of Uttarakhand and the tremors felt in Delhi and NCR were the impulses," the official said.