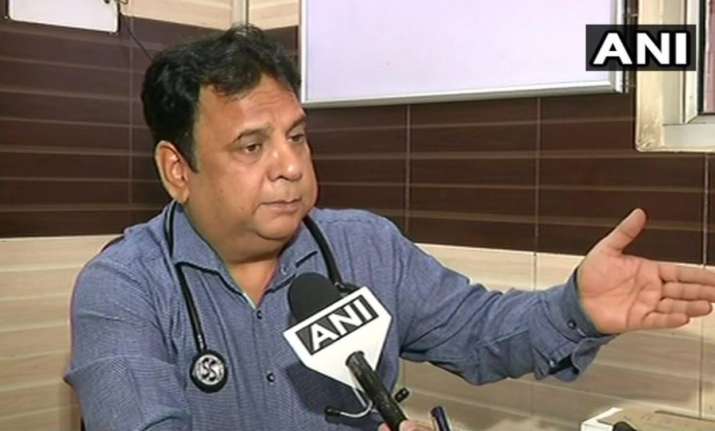 The Association of Medical Consultants (Mumbai) and Indian Medical Association have written to Prime Minister Narendra Modi to express their disappointment over his remarks in London where he had highlighted malpractices of doctors and had also said doctors attend conferences abroad to promote pharmaceutical firms.
"We are all saddened by PM Modi's remarks on Indian doctors, that also in a country (UK) where medical system is run by 70 per cent Indians. Issues like medicine prices are in hands of government, not us," Dr Ravi Wankhedkar of Indian Medical Association told ANI, requesting PM Modi 'to reconsider his remark'.
Another IMA representative, Dr Vinod Sharma argued that conferences abroad are never sponsored by pharma firms. "Shameful statement by PM. In conferences, we get to know new procedures and medicines. Also, the conferences abroad are never sponsored by pharma firms," he said. 
Earlier, in an open letter, the doctors of Indian Medical Association had said that PM Modi's "unjust" and "uncalled for" remarks in the UK on most doctors in India have "humiliated" them.
"Indian medical fraternity is deeply pained by our PM's uncalled for and unjust remarks.  Because of these remarks, goodwill and esteem we have for him stands dented," said the Indian Medical Association, the largest association of private doctors in the country.
"Your comments on us in the UK is a big setback for medical tourism in India. Rather than highlighting darker side of Indian health care you should have highlighted brighter and better side of Indian healthcare," said Raj Shekhar Yadav in an open letter to the PM.
"You said that doctors often prescribe expensive medicines when cheaper options are available. Sir, it's you and your government and not the doctors who decide MRP of drugs in India. It's you and your government and not the doctors who decide the quality standards of drugs in India," he also wrote. "We, the medical fraternity of India request you to fix MRP of each and every drug in the market and ensure strictest possible."
Association of Medical Consultants(Mumbai) and Indian Medical Association write to PM Modi expressing disappointment over his remarks in London where he had highlighted malpractices of doctors and had also said doctors attend conferences abroad to promote pharmaceutical firms pic.twitter.com/FkVoNz2hmB

— ANI (@ANI) April 22, 2018