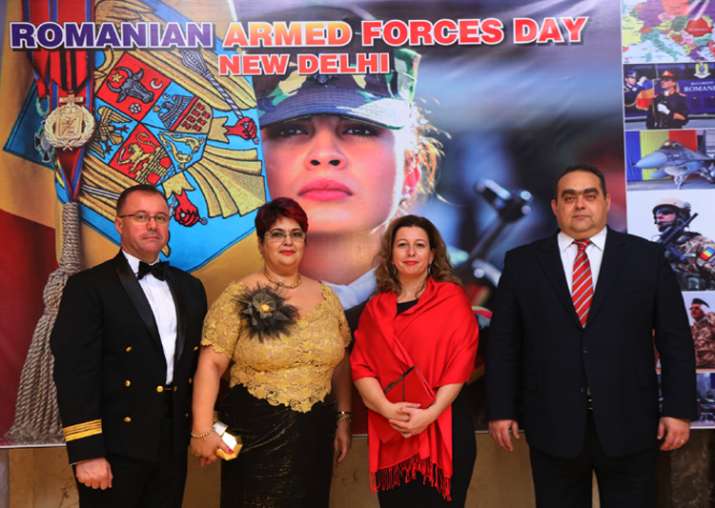 Col. Eng. (PhD) Ion MINCA, Romania's Defence Attaché at its Embassy in India, hosted a grand reception at a luxury hotel in New Delhi to celebrate Romanian Armed Forces Day. 
The function was attended by members of diplomatic corps, civil society members, journalists, defence attaches of other countries and officials from Indian Armed Forces.
Speaking on this occasion, Col. Eng. (PhD) Ion MINCA referred to the warm ties between India and Romania and pointed out that the two countries are working for peace and prosperity at both regional and international levels. He also added that the two nations have great potential for cooperation.
He further added that Romania, as a NATO member, remains fully committed to national commitments, obligations and loyalty to the Euro-Atlantic values and continues its strong contribution to the Resolute Support Mission in Afghanistan where Romanian forces are playing a significant role in the fight against terrorism.