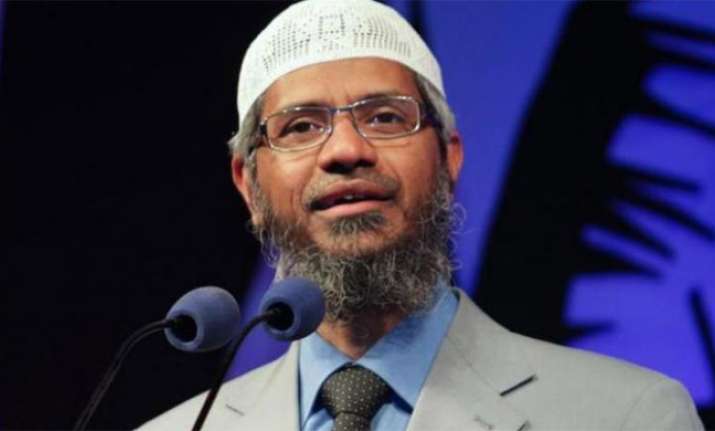 The Delhi High Court today asked the central government to submit a report over the ban imposed on Islamic preacher Zakir Naik's NGO Islamic Research Foundation (IRF).
The court's direction to the Union government came after Zakir Naik challenged the Centre's decision to immediately ban IRF.
After hearing the plea of Zakir Naik's counsel, Justice Sanjeev Sachdeva asked the Centre to present the relevant record and fixed January 17 as the next date of hearing.
The court was hearing Naik's plea challenging the November 2016 notification of the Ministry of Home Affairs (MHA) which had imposed an immediate ban on the organisation for five years under the Unlawful Activities Prevention Act (UAPA).
The government had declared it as an "unlawful association" under the anti-terror laws.
IRF told the court that the MHA's notification did not have sufficient reasons and materials for taking such a step and the ban was imposed without giving any show cause notice.
Meanwhile, Additional Solicitor General (ASG) Sanjay Jain informed the court that the "urgent step" was taken on apprehension that Indian youths could be "radicalised" or "motivated" by the speeches given by IRF and its members.
He opposed the plea and said that Naik had also made derogatory statements against other religions and was spreading communal disharmony.
(With IANS inputs)