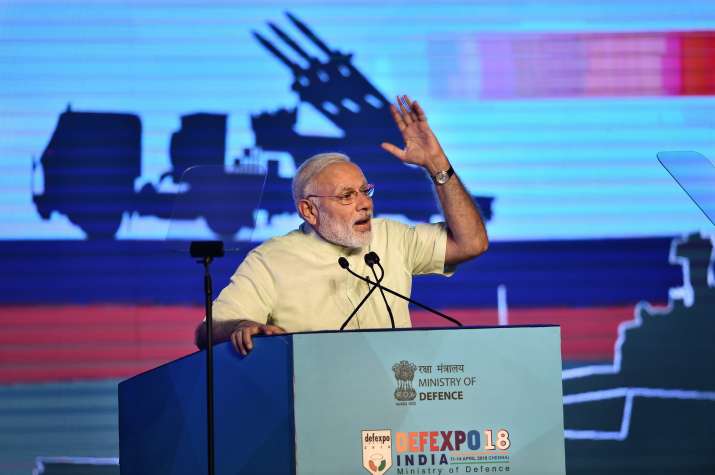 Shortly after inaugurating the Defence Expo 2018 in Thiruvidanthai near Mahabalipuram in Tamil Nadu on Thursday, Prime Minister Narendra Modi witnessed India's military might which was on full display at the site. All the three arms of country's defence force - Army, Navy and the Air Force - participated in the military show during the event. 
From the enormous strength of India's main battle tank - Arjun - to the superior agility of indigenous attack helicopter - Rudra - all was on display. 
Earlier, inaugurating the Defence Expo, Modi said the defence procurement procedure was revised with many specific provisions for stimulating growth of the domestic defence industry.
"Our commitment to peace is just as strong as our commitment to protecting our people and our territory. For this we are ready to take all necessary measures to equip our armed forces, including through the establishment of a strategically independent defence industrial complex," the prime minister added.