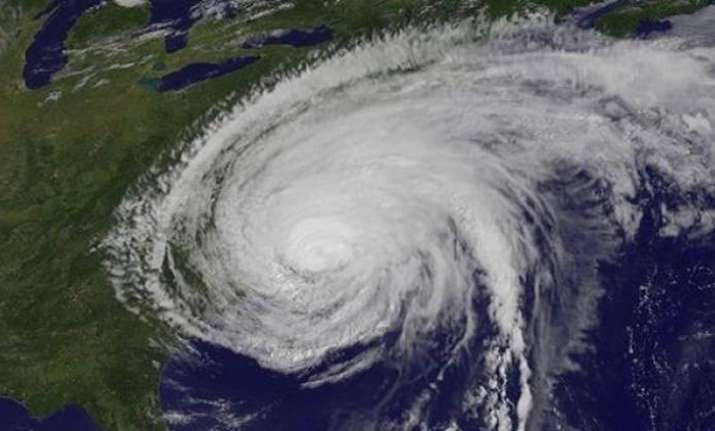 Cyclone Ockhi is expected to make landfall on the coast of Maharashtra within the next 24 hours, the Met department has said, even as the scale of cyclone forecast has been reduced from 'very severe' to 'severe' for Monday.
The Met department has issued an alert for fishermen in Maharashtra and Gujarat, warning that condition of the sea along north Maharashtra and South Gujarat coasts will be very rough on the Monday and Tuesday.
The death toll in rain-related incidents in Kerala has risen to 19. Over 600 fishermen, stranded at sea off the state's coast, were rescued as of Sunday, official sources said on Sunday.
Ten ships and eight aircraft of the Indian Navy are involved in the continuing search and rescue operations in the southeast Arabian Sea and Lakshadweep and Minicoy islands following Cyclone Ockhi.
The vessels included capital ships such as "Chennai" and "Kolkata" which were carrying relief materials, a Defence statement said late on Sunday.
In addition, eight aircraft, including long-range maritime reconnaissance aircraft P8I, were deployed throughout the day.
"A total of 55 people were rescued today taking the total to 145. The weather conditions are still adverse at the L&M Islands," the release read.
The search and rescue operations in Kerala and Tamil Nadu, which bore the brunt of the winds and rain over the weekend, continue. The alert on the coastline is still on and fishermen in north Tamil Nadu and South Andhra coast have been asked not to venture out to the Arabian sea for the next 48 hours.
Meanwhile a fresh spell of rainfall is expected to lash Tamil Nadu as the well-marked low pressure area over the south Andaman Sea is likely to turn into a depression in and a deep depression in the next 24 hours, the Met office has said.
Defence Minister Nirmala Sitharaman reviewed the search and rescue operations in Tamil Nadu and Kerala with senior officials.
A total of 357 fishermen, including 71 from Tamil Nadu, stranded in sea due to Cyclone Ockhi, have been rescued by defence force personnel, she said.
A photograph on her official Twitter handle showed her inside a helicopter reviewing the search and rescue operations in Tamil Nadu's Kanyakumari.
"An update on the search and rescue efforts being done by the Indian Navy, Coast Guard and Air Force to save the lives of fishermen affected by #CycloneOckhi: 357 fishermen have been saved as of 10 am today," she wrote on her official Twitter handle.
On her arrival in the worst-hit Kanyakumari district by helicopter from Thiruvanathapuram in Kerala, Sitharaman held discussions with deputy chief minister O Panneerselvam, ministers and officials.
The cyclone, which has caused widespread damage in Kerala's Thiruvananthapuram and Kollam districts, will not be termed a national disaster, Minister of State for Tourism KJ Alphons said on Sunday. Vijayan has appealed to the central government to declare cyclone Ockhi as a 'national calamity'.