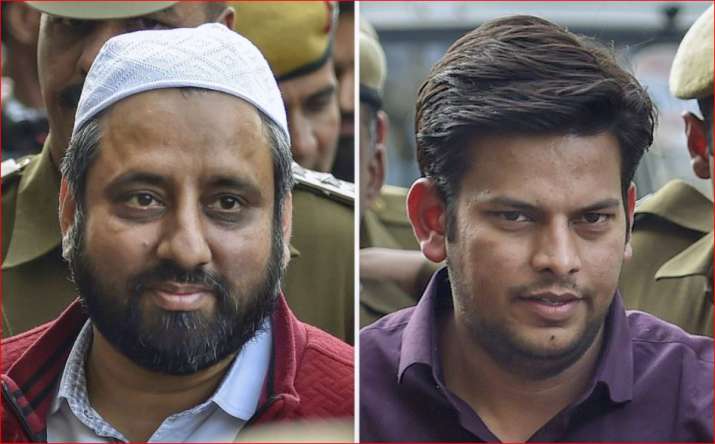 A city court today extended by 14 days the judicial custody of AAP MLAs Amanatullah Khan and Prakash Jarwal, arrested in the case of alleged assault on Delhi Chief Secretary Anshu Prakash.
Metropolitan Magistrate Shefali Barnala Tandon sent the MLAs, who were produced before the court on expiry of their judicial remand, to Mandoli jail here till March 22.
According to court sources, the matter would next be heard in a Patiala House Court, following the Delhi High Court order designating two special courts in the Patiala House Court complex to deal with criminal cases against elected members of Parliament and legislative assemblies.
Khan and Jarwal were on February 22 sent to 14 days judicial custody by the court which had termed the case as "highly sensitive".
Their bail pleas were also dismissed the next day with the court observing that the circumstances prima facie point to a "premeditated criminal conspiracy".
A sessions court had also denied bail to Jarwal after he challenged the magisterial court order.
Both the MLAs then moved the high court for bail.
Their bail pleas are yet to be decided.
The magisterial court had earlier observed that the matter cannot be treated in "a casual and routine manner", considering they were "history-sheeters".
The MLAs were arrested in connection with the alleged assault on the bureaucrat during a meeting at Delhi Chief Minister Arvind Kejriwal's residence on the night of February 19.
While Jarwal, an MLA from Deoli, was arrested on February 20, Khan, an MLA from Okhla, was taken into custody the next day.