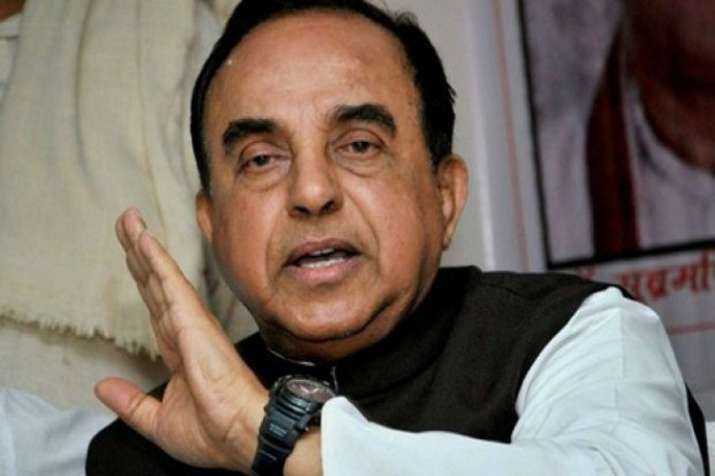 The Supreme Court has agreed to hear on Tuesday a plea filed by BJP leader Subramanian Swamy. In the fresh plea, Swamy seeks to implead himself as a party, in a petition filed against an Enforcement Directorate officer probing the Aircel-Maxis deal case.
A vacation bench comprising justices Arun Kumar Misra and S K Kaul also has also agreed to hear the plea of ED officer Rajeshwar Singh which sought to initiate the contempt proceedings. This came after attempts were made to thwart the ongoing investigations in the Aircel-Maxis case.
A fresh petition has recently been filed alleging that the investigating officer in the Aircel-Maxis case has amassed disproportionate assts beyond the known sources of his income.
Subramanian Swamy has sought court's direction for making himself as a party in the fresh plea filed against the ED official. The BJP leader had earlier moved the apex court for expeditious investigation in the Aircel-Maxis case.
Earlier on June 20, Justice Indu Malhotra recused herself from hearing in the matter without assigning any reason. The apex court had on March 12, set a deadline of six months for the CBI and the ED to complete the investigation into the alleged irregularities in FIPB approval given in the Aircel-Maxis deal case in which former finance minister P Chidambaram and his son Karti have been questioned by probe agencies.