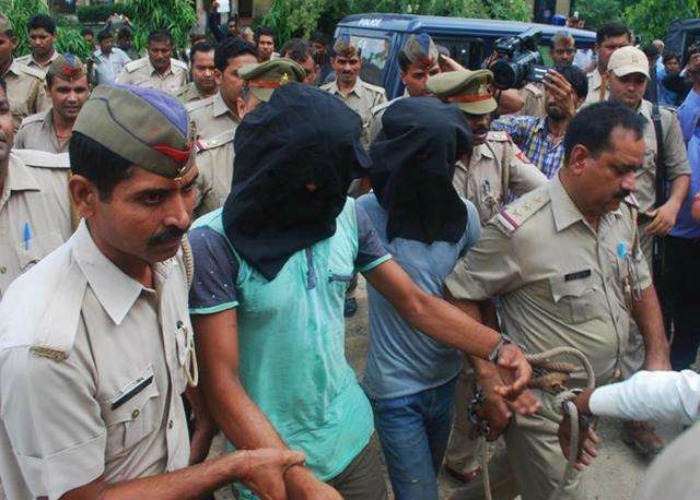 At least, three of the accused in the Bulandshahr gangrape case have claimed that they have been booked under false charges and that they were willing to undergo narco test to prove their innocence.
The trio including main accused Saleem Bawaria and his associates Zubair and Sajid made the claim after they were produced before a fast-track court by CBI on the last day of their three-day remand.
The counsel of the accused said that they were innocent and were being framed in the case and accused the CBI of not presenting the material seized by the police during their investigation.
Advocate Manju Sharma, who has been deputed by the state government as defense lawyer for the three accused, confirmed the news to The Indian Express adding that the court has assured them that it will look into their plea.
CBI sleuths had reportedly recovered some slippers, mangalsutra and ring from the spot but could not produce the evidence in the court, according to Sharma.
The court ordered the CBI to deposit with it the items recovered from the accused. 
The counsel also sought lie-detector test of the accused.
The case was transferred to CBI on the instructions of the Allahabad High Court. Six acccused have been arrested in the case so far.
A 45-year-old woman and her 13-year-old daughter were gang-raped while they were travelling in a car from Noida to Shahjahanpur on the intervening night of July 29-30. The incident took place on the national highway passing through Bulandshahr.