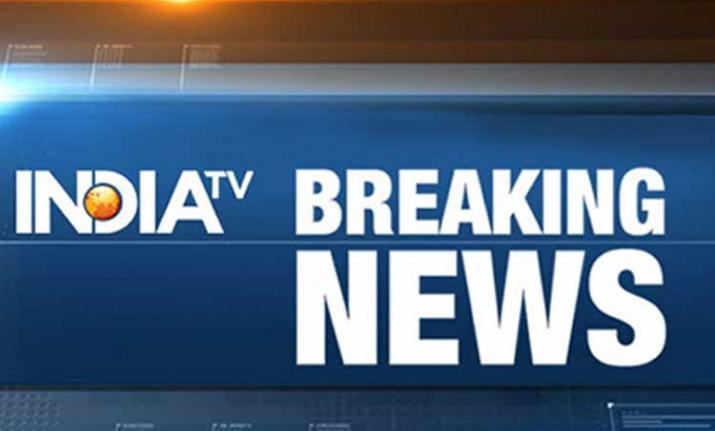 Twitter is buzzing with breaking news and news alerts from India and rest of the world. Here is the live coverage of all breaking alerts and latest updates from the micro-blogging site on one page:
 Breaking News July 28: 
06:20 pm: Traffic movement diverted from National Highway 20 to alternative routes near Kotrupi, after an alert about landslides was issued for the area. Police deployed at the spot.
05:57 pm: Maharashtra government announces an ex-gratia of Rs 4 lakh to the kin of those who died after a bus fell down a mountain road in Ambenali Ghat, in Raigad district. Government to also bear the medical expenses of those injured.
05:22 pm: When it comes to elevation of judges in the judiciary, we have some norms. The problem lies in the change of Chief Justice of India. The Indian judiciary should have a consistent policy: Justice Ranjan Gogoi
04:52 pm: Kerala: Malankara Orthodox church to observe protest on August 5 against National Commission of Women's proposal to abolish practice of confessions in church. The church had sent a memorandum to Union Government regarding the incident on Friday.
04:49 pm: Our aim was to develop the state. We built Vikasa Soudha and initiated several development works but, for the sake of power, you (Karnataka CM HD Kumaraswamy) and your family are trying to destroy the state: BS Yeddyurappa, BJP in Bengaluru.
4:33 pm: Madhya Pradesh CM Shivraj Singh Chouhan allows 3 former CMs-Uma Bharti, Kailash Chandra Joshi & Babulal Gaur, to retain govt bungalows using his 'discretionary powers', after former CMs including Digvijaya Singh were asked to vacate their bungalows in compliance with an SC ruling .
2:47 pm: Bihar's Arrah Civil Court awards life imprisonment to 14 accused and 2 years imprisonment to one accused in the case in which 21 people died after consuming spurious liquor in 2012 (ANI)
2:30 pm: All party meet begins in Maharashtra Vidhan Bhavan to discuss Maratha Reservation issue.
2:12 pm: Delhi's Patiala House Court summons Rajbhushan Omprakash Dixit, director of Gujarat based Pharmaceutical firm Sterling Biotech Ltd, to appear before it on August 8 following a supplementary charge-sheet filed by ED in connection with bank loan fraud case of over Rs 5000 cr (ANI)
2:00 pm: 8 people killed after bus falls into a gorge in Raigad district of Maharashtra
1:19 pm: PDP took initiative for ceasefire during Ramzan. I appeal to the Centre to show positive attitude towards Hurriyat & aim to bring them at the table to start dialogue: Former J&K CM Mehbooba Mufti (ANI)
12:49 pm: People stranded on National Highway 3 after boulders fall on the road near Manali
12:36 pm: Our writing is that he is on life support system: Swaminathan Gurumurthy, Editor, Tamil weekly Thuglaq on DMK President M Karunanidhi's health condition (ANI)
12:02 pm: A naxal with a reward of Rs 3 Lakh on his head, has surrendered before the Superintendent of Police in Chhattisgarh's Kondagaon. The naxal is wanted in 22 cases.
11:42 am: Delhi: Unknown bike-borne assailants shot at a builder in Ranhola area earlier today. The man later succumbed to his injuries at a hospital. Police investigation underway.
11:11 am: He is better. His blood pressure has stabilised: DMK leader Kanimozhi on DMK President M Karunanidhi's health condition.
10:55 am: We have a proactive approach.The preparation started in June. We have a 24-hour control room at East District that will continue till 15 Oct. Dy Commissioners & District Magistrates will make arrangements for relief ops: K Mahesh, DM East (Delhi) on Yamuna crossing danger level
10:47 am: DMK supporters continue to gather outside Kauvery Hospital, where DMK President M Karunanidhi is admitted.
10:38 am: Earthquake of magnitude 3.5 struck Muzaffarnagar at 8:35 am today.
10:29 am: Tamil Nadu governor Banwarilal Purohit also visits DMK President M Karunanidhi at Kauvery Hospital.
10:22 am: MK Stalin arrives at Kauvery Hospital in Chennai, where DMK President Karunanidhi is admitted following drop in blood pressure.
10: 01 am: Police has taken a man from Wayanad into custody for allegedly posting derogatory comments against the 21-year-old college student Hanan who was trolled on social media over her video of selling fish in uniform after college. (File pic)
9:40 am: National Green Tribunal has directed National Mission for Clean Ganga to place display boards at a gap of every 100 km with the proper information on the quality of water in river Ganga, mentioning whether water is fit for bathing or drinking. 
9:12 am: According to the State Disaster Management Authority, 1 dead each in Kanpur Dehat, Mathura, Ghaziabad, Hapur, Raebareli, Jalaun, Jaunpur, Pratapgarh, Firozabad, Bulandshahr and Amethi on July 26 & 27 due to heavy downpour in the state.
8:39 am: According to the State Disaster Management Authority, total 33 lives lost due to storm, lightning and heavy rains in UP; 6 in Agra, 3 in Muzaffarnagar, 3 in Kasganj, 4 in Meerut, 4 in Mainpuri, 2 in Bareilly on July 26 & 27.
8:17 am: Six people of a family killed in house collapse in Saharanpur in the early morning hours today, local administration present at the spot.
7:50 am: Prime Minister Narendra Modi to lay the foundation stone of several development projects in Lucknow today. He will attend an event on 'Transforming Urban Landscape', to mark the third anniversary of three key government initiatives related to urban development.
7:17am: Water level in Yamuna river in Delhi increases following rainfall. Yesterday, 1,15,000 cusec of water was released from Haryana's Hathini Kund Barrage.
6:47 am: Devotees take holy dip in Allahabad's Triveni Sangam after Lunar eclipse
6:23 am: Movement of traffic disrupted on NH 5 in Himachal's Kinnaur following a landslide that triggered due to heavy rainfall, yesterday evening.
6:17 am: DMK President Karunanidhi has been admitted to the ICU of the hospital following a drop in blood pressure. His BP has been stabilised with medical management. He is being monitored and treated by a panel of expert doctors: Kauvery Hospital, Chennai 
6:00 am: PM Narendra Modi arrives in Delhi after concluding his three-nation visit to Rwanda, Uganda and South Africa, received by EAM Sushma Swaraj.