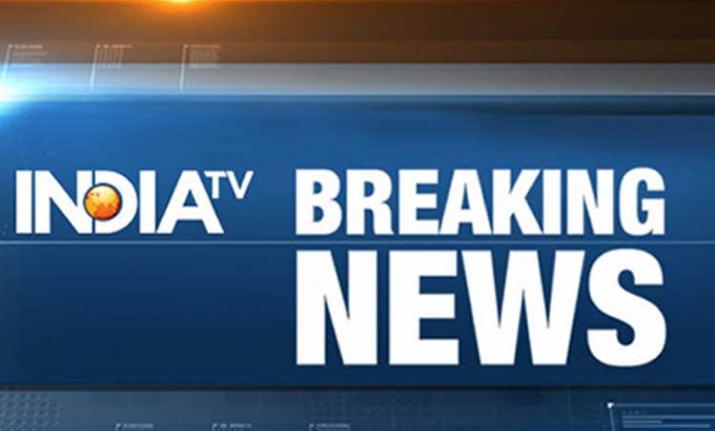 Twitter is buzzing with breaking news and news alerts from India and rest of the world. Here is the live coverage of all breaking alerts and latest updates from the micro-blogging site on one page:
Breaking News of July 12: 
05:50 pm: CBI arrests 2 officials in connection with journalist Upendra Rai's money laundering case, related to alleged extortion & dubious financial transactions. One officer is from Bureau of Civil Aviation Security & other is from Chairman & Managing Director of Air One Aviation Pvt Ltd.
04:41 pm: "In January this year we made a formal request for the extradition of Zakir Naik. At this stage I can tell you that our extradition requests are under consideration by the Malaysian authority"; Raveesh Kumar, MEA on Zakir Naik
03:51 pm: Supreme Court to resume hearing petitions against Section 377 of the Indian Penal Code (IPC), which criminalises homosexual activities, on July 17 (Tuesday).
01:20 pm: Issue of disposing garbage in Delhi - Supreme Court rapped LG office for claiming power over the municipal corporations but at the same time not taking enough effective measures to handle the garbage issue.
01:08 pm: Issue of disposing garbage in Delhi- Supreme Court expresses strong displeasure over LG office failing in its duty to dispose off garbage and not taking effective steps to handle it.
12:49 pm: Section 377 matter- Justice Indu Malhotra, one of the judges in the five-judge SC Constitution bench, observed 'LGBT community feels inhibited to go for medical aid due to prejudices involved against them.'
12:37 pm: Mid-air collision between two IndiGo aircraft was averted over Bengaluru airspace on 10th July.
12:30 pm: One terrorist killed during an ongoing operation by security forces in Jammu & Kashmir's Kupwara, weapons and warlike stores recovered.
12:14 pm: Fire breaks out in a building at Ballard Pier, two fire tenders rushed to the spot.
12:03 pm: Bihar contractual teachers appointment matter: Supreme Court has adjourned the matter for July 31 for final disposal of the case.
11:59 am: Malankara Orthodox Church case: The second accused, Father Mathew surrenders before Kollam Crime branch. Kerala High Court had dismissed anticipatory bail pleas of three priests, yesterday. 
11:37 am: Mulayam Singh Yadav and Akhilesh Yadav withdraw their petitions from the Supreme Court in connection with the issue of vacating their bungalows. Supreme Court in its earlier order held that they can't hold their bungalows after demitting office.
11:12 am: CBI has registered case against Chairman Patent Medicines, Arah & Principal, Medical College of Patent Medicine, Director, JP Institute of Patent Medical Science and Hospital, Muzaffarpur and unknown officials of Revenue Dept. under criminal conspiracy, cheating & criminal misconduct.
10:49 am: Spiritual leader Dada Vaswani passes away at the age of 99 in Pune. He was also the head of the Sadhu Vaswani mission.
10:20 am: 99acres.com , online property listing website, down for over 24 hours | READ
10:11 am: Union Home Minister Rajnath Singh to visit Bangladesh from 13th July to 15th July (ANI)
09:57 am: Whichever sector you look at today, you will find women working in huge numbers there. Agriculture and dairy sectors in the country are unimaginable without the contribution of women: PM Modi
09:34 am: In 22 districts of Chhattisgarh, 122 'Bihan Bazaar' outlets have been set up. Over 200 varieties of products manufactured by Self Help Groups are being sold at these outlets: PM Modi during interaction with women associated with Self Help Groups
09:20 am: Sensex touches 36,491.33, up by 225.40 points; Nifty gains 77 points in early trade.
09:03 am: Ludhiana Special Task Force (STF) arrested two drug smugglers for possession of 550 gram Heroin, last night, further investigation underway
08:22 am: Indian and Pakistani forces will be for the first time ever together in a multinational military exercise setting in Russia which will take place towards end of August or early September. This will be under the framework of the Shanghai Cooperation Organisation (ANI)
08:13 am: Thirteen Amarnath pilgrims injured after the mini bus they were traveling in rammed into a parked truck near Birma Bridge in Udhampur. Driver fled the spot | READ
08:04 am: Three dead, more than six injured after a blast in a flour mill in UP's Etah
07:50 am: Woman allegedly gangraped in Lucknow yesterday night, Police have arrested one accused, search on for the rest (ANI)
07:28 am: PM Modi to interact with members of women Self Help Groups through video conferencing today | READ 
07:03 am: Nitish Kumar and Amit Shah to meet today, likely to discuss seat sharing for Lok Sabha Elections 2019 | READ
06:48 am: Haridwar: Leopard that mauled 21 people to death in past 3 years was killed by forest officials of Rajaji Tiger Reserve in Motichur Range on the night of July 10.
06:36 am: Three students drowned in a pond during school hours in Uttar Pradesh's Hardoi on 10 July; families accused teachers of negligence and staged a protest by keeping victims' bodies in school premises yesterday. FIR registered against the school principal and concerned teachers (ANI)
06:17 am: Mumbai: 32-year-old man allegedly committed suicide by jumping off from the terrace of his apartment in Versova at around 2 pm yesterday. Police have registered an Accidental Death Report (ADR). Further investigation underway (ANI)
06:00 am: Fire broke out in Sick Newborn Care Units ward at District Hospital due to short circuit in 2 ACs in Madhya Pradesh's Chhatarpur. District collector R Bhandari says, 'All 23 infants were rescued. 2 of them have been shifted to private hospital because unit here is damaged'