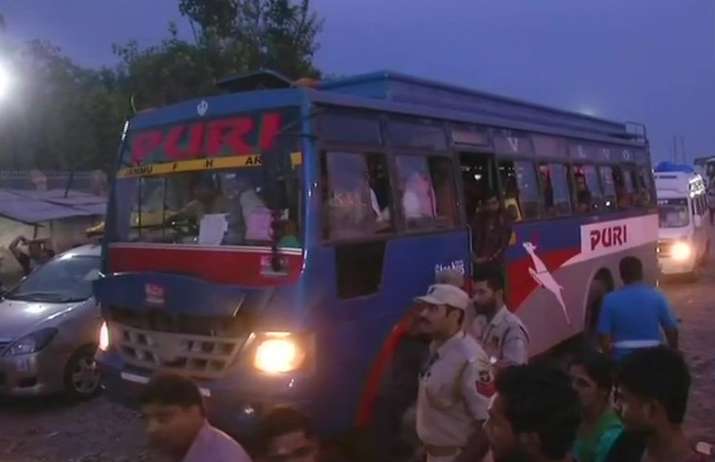 Thirteen Amarnath pilgrims were injured when their vehicle rammed into a stationary truck on the Jammu-Srinagar National Highway in Jammu today.
The pilgrims were part of a convoy carrying a fresh batch of 3,419 pilgrims including 680 women and 201 'sadhus' from the Bhagwati Nagar base camp in Jammu to Kashmir to undertake the annual pilgrimage, a police official said.
He said the accident occurred near Dherma bridge in Mallard area of Udhampur district at around 5.30 am whenthe driver of the tempolost control and hit the parked truck.
Thirteen pilgrims travelling in the vehicle were injured and admitted to a district hospital in Udhampur, the official said.
He said the condition of three of the injured pilgrims was stated to be serious and they are being taken to the Government Medical College Hospital here.
While 10 of the injured pilgrims are residents of Jhansi in Uttar Pradesh, three others are from Gwalior in Madhya Pradesh, the official said.
Amid tight security, the fresh batch of pilgrims had left in a fleet of vehicles from here for the twin base camps of Baltal in Ganderbal and Pahalgam in Anantnag district in the early hours today to pay obeisance at the 3,880 metre high cave shrine of Amarnath in south Kashmir Himalayas.