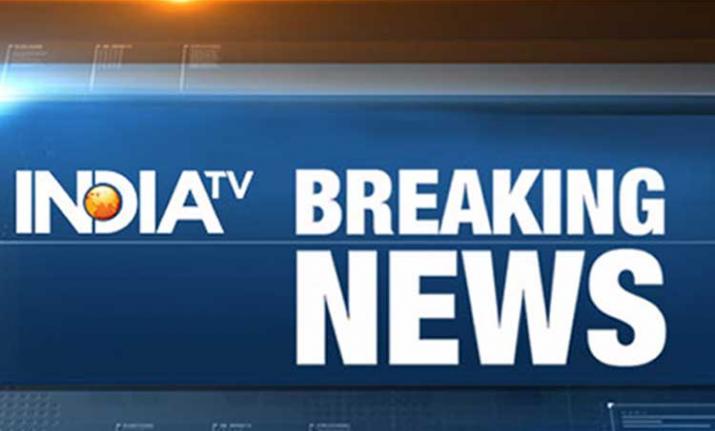 Daily dose of news plays very important role in our daily life. For some people, the morning is incomplete without knowing about what's happening across the world. Some digital-savvy people have a habit of consuming news even when they are travelling or in their free time. In today's world, where people rely on news websites for everything that's happening around, IndiaTV News provides you all breaking news, latest news, breaking story videos, Live TV and top shows of IndiaTV, country's leading news channel on a single platform to ensure you don't miss anything important.
Internet, Twitter, Facebook are buzzing with breaking news and news alerts from India and rest of the world. You can find here all breaking news alerts and latest news updates on just one page. IndiaTV Digital covers all top news as and when it happens and ensures its readers don't miss anything important.
BREAKING NEWS OF NOVEMBER 9
4:54 pm: Mamata Banerjee is a symbol of national integration, a symbol of harmony and development. She is an unparalleled lady, I think she should be awarded the Bharat Ratna: Idris Ali, TMC MP
4:20 pm: Madras High Court restrains Tamil Nadu police from arresting movie's director AR Murugadoss till 27th of November. AIADMK has alleged that scenes in the movie criticise previous TN Govt of Jayalalithaa
4:04 pm: Punjab CM Captain Amarinder Singh has written to Union Minister for Consumer Affairs, Food&Public Distribution Ram Vilas Paswan seeking paddy driage at 2% instead of 1% of Minimum Support Price (MSP)so as to ensure uninterrupted procurement for remaining Kharif Season:Punjab CMO
3:45 pm: Today Rahul ji in Chhattisgarh asked 'did anyone see any rich black money holder get out of a big car and stand in the line during #Demonetisation'? Would like to tell him yes we saw you get out of your 4 crore car and stand in line: Sambit Patra,BJP
3:30 pm:  A woman was allegedly gang-raped & later died in hospital during treatment in Narayanpur, Jamtara. SDPO VN Singh says, "In her recorded statement, victim said she was raped by her husband. He has been arrested. FIR lodged. She also mentioned about two other men"
3:20 pm: If any process is consistent with our policy on Afghanistan then we will be part of it. We have made it clear already that our participation is at a non-official level. Don't know how people concluding there will be talks with the Taliban, its a meeting on Afghanistan in Moscow: MEA
3:10 pm: We are looking at the details of the exemption(from US sanctions on Iran) given to India, we appreciate that USA has shown understanding towards our position: Raveesh Kumar, MEA
3:00 pm: PM Narendra Modi has accepted Maldives President Elect Ibrahim Mohamed Solih's invitation to attend the swearing-in ceremony on November 17: Raveesh Kumar, MEA
01:41 pm: Jammu and Kashmir: An encounter between security forces and terrorists is underway in Tral. 
12:40 pm: Kerala: Indian Union Muslim League MLA KM Shaji was disqualified by Kerala High Court for using communal overtones in his campaign during the assembly polls in 2016. The petition was filed by Left backed Independent candidate MV Nikesh Kumar who had lost against Shaji
12:20 pm: Ballari mining baron and former BJP minister Gali Janardhan Reddy's advocate P Chandrashekar has filed two petitions in Karnataka High Court seeking quashing of the Ambident Group alleged bribery case and to change two investigation officers
12:10 pm: Australian police report multiple people hurt in a rush hour stabbing in Melbourne, terror angle ruled out: AFP news agency
12:10 pm: Kerala: 3 Lakh people, including 539 women in the age group between 10-50 years, have registered on the online portal started by Kerala police for implementing Digitised Crowd Management System at Sabarimala.
11:50 am: Before further erosion of democracy in state, one should immediately start a dialogue & it should be meaningful. It has to have compulsion on centre of restoring our autonomy. Unless they restore autonomy, to expect any forward movement from people is impossible: Farooq Abdullah
11:26 am: Bahujan Samaj Party (BSP) has released the second list of 6 candidates for the upcoming Rajasthan Assembly Election 2018.
11:00 am: Sambhal: 6 people dead, 13 injured after a bus collided with another vehicle in Gunnaur. The injured have been admitted to a hospital. SP Sambhal Yamuna Prasad says "The incident occurred due to low visibility caused by fog."
10:40 am: South Korean President Moon Jae-in sacks Finance Minister Kim Dong-yeon and Policy Chief Jang Ha-sung: AFP news agency
10:08 am: Uttarakhand: Portals of Kedarnath temple have been closed today for the winter season.
10:00 am: Delhi: North Delhi Municipal Corporation (NDMC) sprinkles water on trees in the area around Delhi University's North Campus to settle the dust, as a pollution control measure. PM 10 and PM 2.5 in the area in 'Severe' category.
09:44 am: Sensex down over 200 points in opening trade, Nifty tests 10,550
07:55 am: Fire in two bogies of a goods train near Dahanu Road Station of Mumbai division last night: 12 trains have been cancelled and 10 trains have been short-terminated.
06:15 am: Petrol and diesel prices in Delhi are Rs 78.06 per litre (decrease by Rs 0.15) and Rs 72.74 per litre (decrease by Rs 0.15), respectively. Petrol and diesel prices in Mumbai are Rs 83.57 per litre (decrease by Rs 0.15) and Rs 76.22 (decrease by Rs 0.16), respectively.
05:10 am: Due to ongoing 3-day ban on entry of trucks in Delhi, to control air pollution, all trucks except those carrying essential commodities being sent back from border