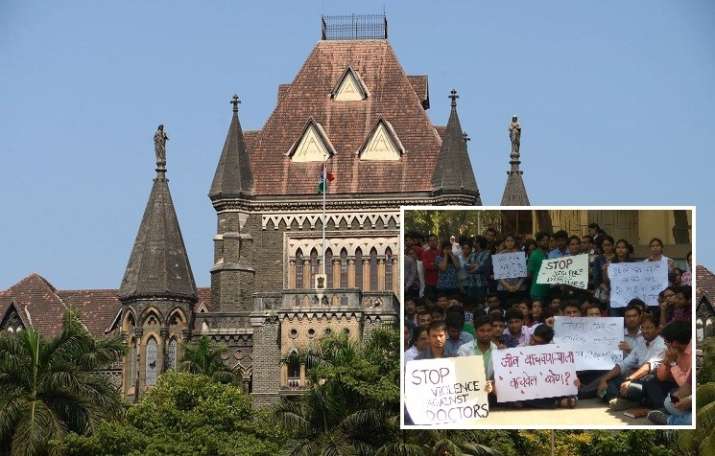 In a late night development, the Maharashtra Association of Resident Doctors (MARD) urged all resident medicos to call off their four-day-long mass CL agitation immediately.
The MARD said the Bombay High Court had taken a very sympathetic view of the doctors concerns about physical security and related issues, which it would monitor every 15 days.
In view of the same and high court orders, MARD requested all doctors to resume work immediately, MARD President Yashowardhan Kabra said in a statement.
Hospitals expect doctors to resume normal duties from Friday morning.
Earlier, the High Court directed the government and hospital administrations to provide at least 500 security guards in these state hospitals, including four in Mumbai, by April 5 and the remaining 600 by April 15.
The court said it will monitor the issue of security of medicos at their workplaces at regular intervals and posted the public interest litigation for hearing after a fortnight.
"We are awaiting a certified copy of the court orders; we will decide when to resume duties after studying it," a member of the Maharashtra Association of Resident Doctors (MARD), said while requesting anonymity.
Both MARD and Indian Medical Association (IMA) welcomed the High Court ruling but pointed out that the ground realities have not yet changed.
"The court has directed to provide security in all hospitals by April 5. But attacks on doctors have not yet stopped, with at least three assaults reported in the past 24 hours," IMA Secretary Parthiv Sanghvi said.
The High Court asked authorities to permit only two relatives per patient inside the hospital and said the government should deploy security at various hospitals as assured.
MARD, whose around 4,000 members are on mass casual leave agitation since Monday in all public hospitals, filed an affidavit to say the resident doctors were prepared to work but the government and hospital administrations should assure them of safety and security.
Making his first comments on the issue, Chief Minister Devendra Fadnavis on Thursday appealed to all doctors and organisations like MARD and IMA to withdraw their protest and assured better security and law enforcement.
"The ongoing doctors agitation has caused a lot of inconvenience to the people, especially poor patients, who are being deprived of medical care," he said in the assembly.
Around 40,000 members of the Indian Medical Association working in private hospitals or as general practitioners have also joined the protest since Wednesday evening. Doctors at All India Institute of Medical Sciences in New Delhi and other places also went on token strikes to express solidarity.
A general practitioner, Dr Gaurav Borde, said IMA activists came and forced him to shut down his clinic in Powai on Thursday morning, with similar reports coming in from other parts of Mumbai and rest of the state.
"I fully support the doctors' agitation, but feel they should not hold thousands of poor patients to ransom. Many doctors feel they should work out a solution across the table," Borde said.
Since Wednesday, hospital administrations have served show cause or suspension orders to more than 2,000 resident doctors, with more severe action expected.
MARD and IMA representatives were closeted in meetings till late Thursday evening to decide the future course of action amid speculation on the ongoing agitation.