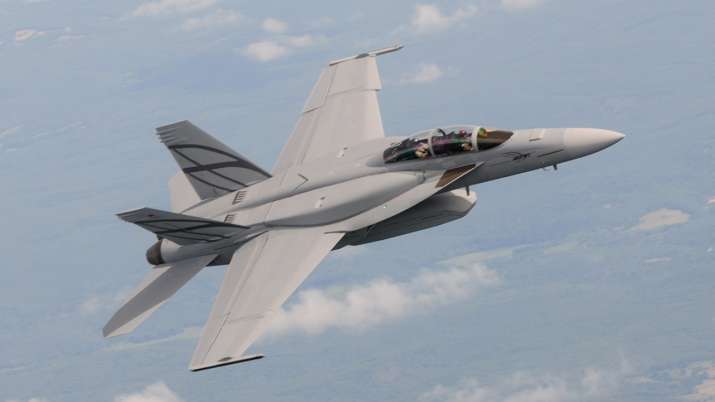 Boeing's decision to manufacture FA-18 Super Hornet, the advanced medium combat aircraft, in India has reportedly run into fresh hurdle with New Delhi voicing its opposition to export of these fighter jets to "enemy countries".
According to a report in 'Business Line', Ministry of Defence (MoD) believes that the issue of exporting the fighter jets manufactured here remains a key question which needs to be answered for the project to take of.
"One needs to understand that in India, the government is the buyer. And it can buy only so much. So, if a company is setting up a plant to manufacture these planes here then after a point their production will halt. They have to look for exporting them to other countries," a defence ministry official told 'The Hindu Business Line' on condition of anonymity. 
The official further added that even if there are plans of shipping these planes, there will be riders coming along with it because India cannot have these jets to be shipped to the "enemy countries".
Michael Koch, Boeing's President for Defence, Space and Security in India, however, said that the  aircraft maker is committed to producing Super Hornets in India.
"The Super Hornets will be built in India in a world class advanced manufacturing facility with the very latest technologies in place, perfectly positioning India to build its Advanced Medium Combat Aircraft (AMCA)," he told Business Line.
"Going forward, you will see Boeing deepening its presence in India and continue to strengthen its partnerships with Indian companies to align with the government's Make in India vision," he added.