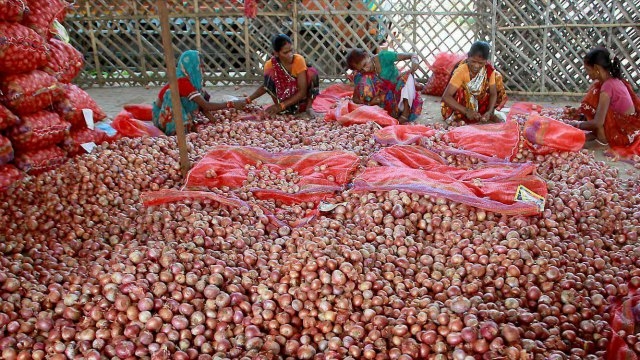 As the authorities fail to manage rotting onions, making hundreds sick due to the stench, the Madhya Pradesh government has decided to give it away for free.
The decision is likely to cause a loss of nearly Rs 100-crore to the exchequer. Nearly 3.28 lakh quintals - worth Rs 30 crore – onions have been spoiled as of now. 
Dumping of rotting onions near village Kithore in Shajapur district have made hundreds of villagers sick who blame state cooperative officials for not disposing the vegetables properly.
After onion prices began crashing in May this year and came down to Rs 0.20/kg, the government under Chief Minister Shivraj Singh Chouhan announced procurement of onion at Rs 6/kg on June 1. 
10.4 lakh quintals of onion were procured across the state by June 30 but the state did not have adequate facility to store this much amount of onion. As the monsoon began, authorities started looking for buyers but prices offered by bidders were too low.
Soon, the stench of rotting onions grappled the godowns and officials decided to dump ruined stock wherever they could. 
The state now has decided to sell off the remaining onions at a token price of Re1/kg to recover transportation costs.