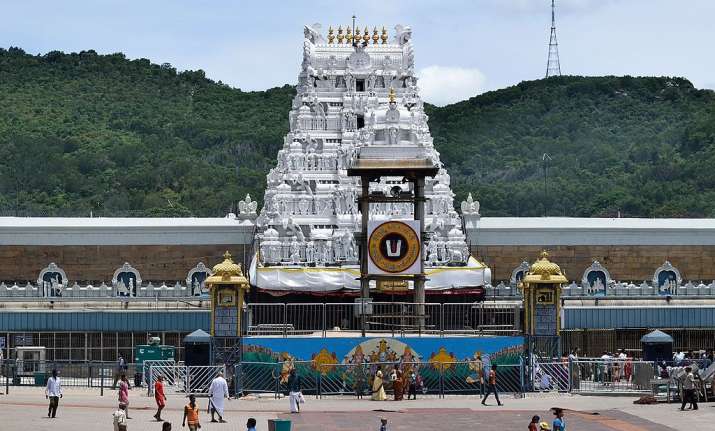 For the first time in history, the Lord Venkateswara temple in Tirumala, will remain closed for six consecutive days from August 11 to 16, due to the conduct of a special ritual that is held once in 12 years.
This is the first time that devotees are not being permitted inside the complex during conduct of the ritual, a temple official said. 
The 'Astabandhana Balalaya Mahasamprokshanam' ritual is conducted to undertake minor structural repairs inside the sanctum sanctorum of the ancient shrine. 
The high priests would plug them using a paste made of several herbs that is harder than concrete amid chanting of vedic hymns, the official said. 
Meanwhile, Putta Sudhakara Yadav, Chairman of the Tirumala Tirupati Devashanams (TTD) Board that governs the shrine, said the TTD board has resolved not to allow devotees during the period. 
The devotees would also not be allowed to travel on all routes, including the 10 km long stairway leading to the hill temple from Tirupati, during the period, he said. 
Devotees should make alternative arrangements during this period. They would be allowed into the shrine at the crack of dawn on August 17, he added.
The TTD governs the administration of the hill shrine. 
(With PTI inputs)