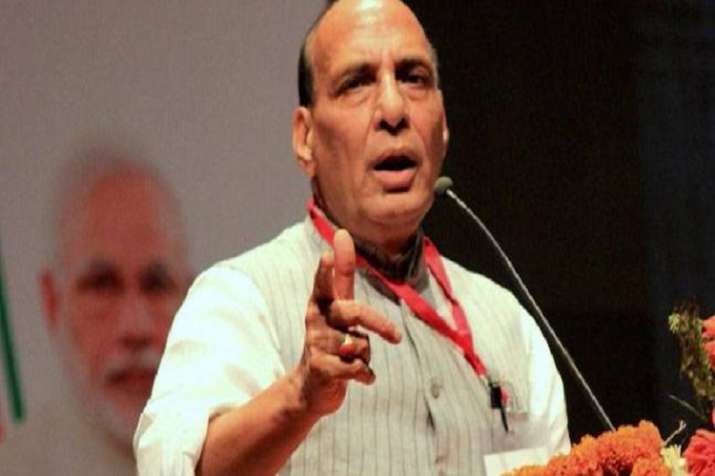 All economic offenders who have fled the country will be brought back, Union Home Minister Rajnath Singh said on Friday. At the centenary year celebrations of Northern Railway Multi-State Cooperative Bank Limited in Lucknow, the home minister said, "All those who have fled with the country's money will have to come back. All of their wealth will be seized, an ordinance for the same has been drafted."
"Nationalisation of banks was brought by late prime minister Indira Gandhi. I think more than nationalisation, it should be simplification of banks," Singh said.
The Union minister termed the Indian Railways as the lifeline of the country.
He also termed transaction in banks as the lubricant of economy which keeps it moving.
The Congress is bereft of any issue in the interest of the people and is, therefore, raising insignificant issues, the home minister said in a brief interaction with media persons on the sidelines of the programme.
To a question on Congress' protest outside CBI offices, he said, "The matter on which the Congress is protesting is under inquiry. They should at least wait for the inquiry report. The matter is with the Supreme Court."
"Congress leaders have never come on the streets over any issue connected with people's welfare," he added.