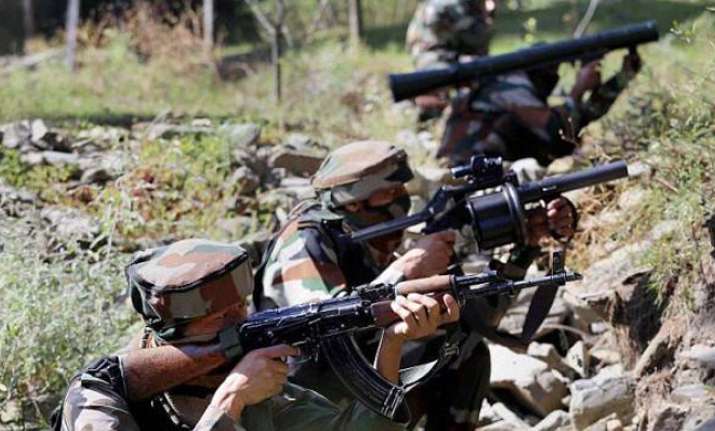 Indian troops unleashed a fierce fire assault inflicting significant damage to Pakistani posts and forward positions along the Line of Control on Wednesday, prompting Pakistan to ask for an "unscheduled" conversation.
The development came a day after three Indian soldiers were martyred, with body of one of them being mutilated in a cross-LoC attack.
India's military operations commander, Lt Gen Ranbir Singh spoke to his counterpart, Maj General Sahir Shamshad Mirza, who complained about civilians on a bus reportedly hurt in fire from India.   
Lt Gen Singh made it clear that only Pakistani posts which had opened fire on India were being targeted.
"Pak DGMO was exhorted to exercise strict control on their troops to refrain from any nefarious activities. This would lead to return of normalcy along Line of Control," the army statement said. India has accused Pakistani soldiers of providing cover to terrorists as they attempt to infiltrate India.
India mounted a massive bombardment of Pakistani positions in retaliation of Tuesday's killings of Indian Jawans. Machine guns and 120 mm heavy mortars were used to target Pakistani army posts.
Pakistan authorities have claimed that 11 civilians and soldiers have died in India's retaliatory assault.
Talks are held every Tuesday between army officers of both sides, though not always at the senior-most level. Despite the simmering tension at the border, this exercise had remained intact.
Tuesday's beheading of Prabhu Singh in Machil in Kupwara, about 80 kilometres from Srinagar is the second mutilation of an Indian soldier in three weeks by Pakistani troops.