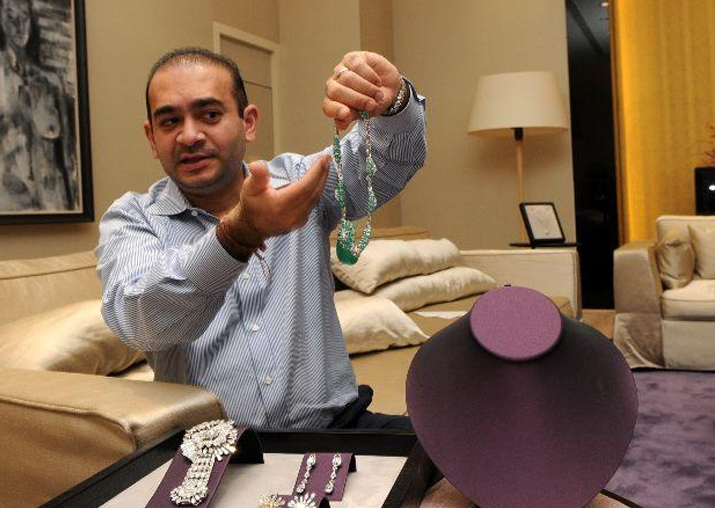 Jewellery designer Nirav Modi, who is at the heart of Rs 11,400 crore PNB fraud, is in Bruges, the capital of West Flanders in northwest Belgium, sources told India TV.
The fugitive billionaire diamond merchant is said to have descended here from New York where his step mother was admitted to a hospital, sources added, adding that he is closely monitoring developments that are unfolding in India.
Bruges, the largest city in West Flanders province, is a prominent World Heritage Site of UNESCO. Surrounded by canals, the city is also known as the Venice of the north.
Nirav, now 47, was born in India but grew up in Antwerp --  located at a distance of 90 km from Bruges, where he is said to have taken a safe shelter after "committing the crime".
Sources also told India TV that Nirav's maternal uncle and his business partner Mehul Choksi is in Dubai. He is staying in Emirates Hills -- a gated community located in Dubai.
There are also reports that Nirav and Mehul had talked to each other via video conferencing and discussed legal aspects of the case.
Last evening, the CBI sealed a luxury property of Nirav in Alibaug area near Mumbai. Officials said that the 1.5 acre farm house in the uber rich neighbourhood at a stone's throw distance from Arabian sea was purchased by Modi in 2004 for Rs 32 crore for hosting special parties for his clientele to show case his precious jewellery collection.
Meanwhile, the CBI said it has no information about reports of Modi having two passports "illegally".
PNB is the country's second largest lender. The bank had earlier said that group companies of Modi and Chokshi in collusion with two of their officials from its Brady House Mumbai branch, were fraudulently receiving LoUs during 2011 to 2017.