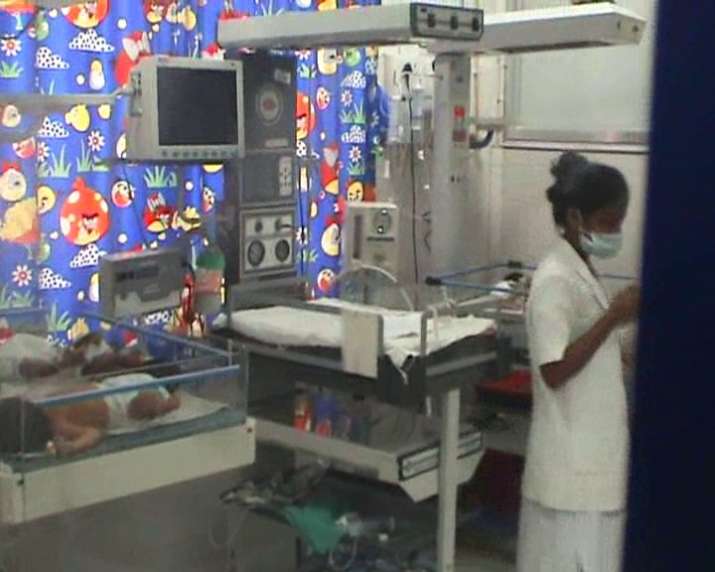 Weeks after deaths of over 70 children in government-run hospital in Uttar Pradesh's Gorakhpur, 52 infants have been reported dead in last 30 days at Mahatma Gandhi Memorial Medical College (MGM) Hospital in Jharkhand's Jamshedpur. 
According to a report by the ANI, the hospital superintendent has blamed malnutrition for the deaths.
The tribal belt of Jharkhand has been long battling the problem of malnutrition among the kids. According to a report by the UN agency for children, UNICEF, 47 per cent children in Jharkhand are undersized and 42 per cent of them are underweight. The report was part of the UNICEF's Rapid Survey on Children 2013-14.
Jharkhand: 52 infants dead in last 30 days in Jamshedpur's MGM Govt hospital, Superintendent of hospital says main cause is malnutrition pic.twitter.com/m2FmLgW5Tl

— ANI (@ANI) August 27, 2017
In 2015, Jharkhand Chief minister Raghubar Das launched the Nutrition Mission Jharkhand (NMJ) and set a 10-year deadline of 2015 to eradicate malnutrition and curb undernourishment in the state.  Under the programme, the government will serve eggs with meals for children on the line of the midday meals at anganwadi centres across the state from the next fiscal, said Das.
Jharkhand's social welfare department and the UNICEF have signed a memorandum of understanding to jointly run the mission.